Hamish and Darcy are fkn awful.
Stop commentating our games.
Disappointed but also happy that the kids played well
Not surprised by the result/game.
We're playing the kids and you'll have up and down results.
Perkins was good tonight.
At the risk of arrogantly reposting myself:
Attention @Finding_Nino
There is a reasonable chance we don't win this and may even get spanked by a team many think are top 4 quality. You have been forewarned.
PS @Finding_Nino due to site capacity issues the post game thread has been moved to Bigfooty so we'll see you over there.
Remember Nino. BigFooty.
So we've re-signed dev for 2. Really?
Wasn't our night but a will give a shout out to Archie. I'm trying to find something positive. The boys got it.

Someone has to captain when Dyson retires
for all the people who wanna swallow clug, i'd say it's a 50/50 draw
different type of player, i think clug would be struggling at efc and looks better because McG is playing with invalids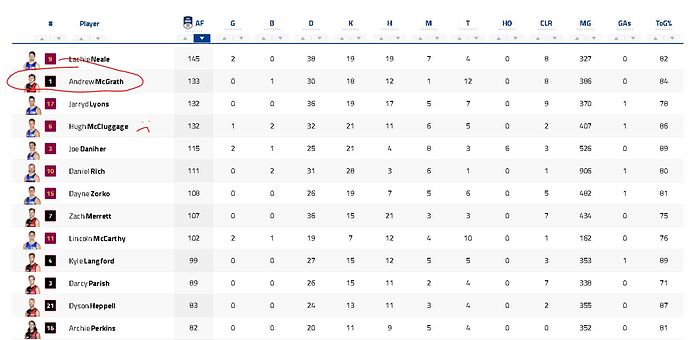 Lions played witches hats tonight, they'll be exposed by most other sides.
Said it multiple times in the match thread but ill say it here too.
■■■■■■■ putrid, ■■■■■■ down all day and the ground was in the same state as a Scottish sunday league soccer game and we still concede 100%.
■■■■■■■ putrid.
Didn't expect to win. Next 2 games against KKKollingwood and Fark Carlton will be telling. Must turn up for both of them
8 goal to 5 second half I suppose but the damage was done with that spineless opening quarter.
Thought we got it wrong at selection and Truck was given a bath by Fagan tonight.
Playing as a loose man in defence against us in the wet is the easiest job in the land
Joe can go stuff himself.