I aint even mad, standard perth trip
We have the best supporters around, apart from one ■■■■ in front of me, everyone was pretty supportive right till the end. And thats saying something, we were honestly terrible last night. It was hard to sit through…
People giving props to Godsard must not have watched that live. His "direct" opponent was Suban and he played total unaccountable football off the wing while Suban tore us a new ■■■■■■■■... time and again Suban was the driving force moving the ball forward with Goddard nowhere near him (pointing his finger at his teammate to pick up Suban usually)
That is my major criticism of Goddard.
It was blindingly obvious how unaccountable he was against the Saints. He's been doing it for quite some time (even at the Saints) but his decision making and foot skills masked or countered his weakness.
You can be a loose man across half back, but you cannot afford to be unaccountable in the middle.
I'd like to see us go man on man across the field and try and beat or negate your opponent. That is what wins finals football. Always has and always will.
Jesus, some of you are going absolutely bonkers. This crap about them not trying or putting the effort in is absolutely nonsense. When you are clearly undermanned and out gunned there is not much you can do. Trust me. Christ I have played in a side that got continually beaten by 50 goals or more (the other bottom winless side beat us by 50 goals) we never stopped trying, we tried our ■■■■■■■ arses off. We went out there trying to win every game. (I "held"a bloke to 10 goals and that was considered a win, - he was 6'4 and I'm only 5'7 lol). We tried flooding to stem the tide, possession footy, we tried everything. At the end of the day we were not good enough.
We are trying, we are just not good enough and I'm surprised it took this long for us to lose by such a big margin.
You can't fix something that is broken far from use and needs to be replaced
You're advocating we all support a different team?
You can't fix something that is broken far from use and needs to be replaced
We spent the entire night kicking sideways and backwards. PLayers looked like they had no idea where they were supposed to be. Freo players were unaccompanied all over the ground. Whatever the game plan is it seems to require every player to be at least five metres behind their closest opposition player. Seems to be a requirement when kicking forward that we kick to a one on four situation, and that anyone in the forward 50 must stand still. Frustration was evident from a lot of players. Very little leading to the ball, and for the few that did lead to the ball it was a half hearted effort. The half hearted leading to the ball has been going on for weeks now. Are the players really this bad or do our coaches have something to answer for?
Imagine this will cause a heap of division among supporters and blitzers in general. Guess there will be the usual chorus of "what did you expect after CAS" and that is fair enough. I'm still not convinced we have a game plan or that the players have any idea of what it is if we do.
Not sure how had it is to teach 'man on man' but I'd like to see us try it. I realise that some of our players will be soundly beaten by their direct opponents but hopefully they could at least be within 1-2 metres of a player rather than guarding a patch of grass. The fact that we do create a turnover and look up to see 6 Freo defenders waiting… so kick blindly to the wings only to see the ball come back over our head into a nest of 5-6 Freo forwards unmarked is a sign something is going wrong.
The biggest question you can ask with a new coach/game plan is what is getting better and what is not:
Right now the only guys you would say who have gone forwards are:
Zerrett - Back to his pre-injury form and probably just natural progression
Parish - First year gun top 10 pick
Tippa - Been brewing for a while, not sure coaching has a lot to do with it
Loony - Finally getting to play 1st ruck and staying healthy
Cooney- Better each week but probably more related to his health rather than coaching (being a brownlow medallist)
Fresh talent discovered (lower picks/fringe guys in new positions etc):
Ambrose - Playing as a backman is working thus far
Hartley - Probably through necessity but still a nice find
In terms of game plan… are we better offensively? No are we better defensively? No are we better at clearances? No
Reality is that until the players come back next year, then we don't know what the plan is/will be etc etc. Just a whole lot of waiting. I just don't see the value in what we are trying to do right now. Play possession football with bad skills and lack of accountability? How does that help us in the long run?
Positives
still haven't had a 100 point loss
took until halfway through the season to hit the bottom of the ladder
June's going to be roooooooough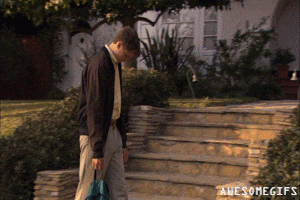 Fremantle showed why they were minor premiers last year.
We deserved to lose by a 100 points.
Just a pathetic disgusting performance or in other words it was just another perth performance by us
Still have to travel to play Adelaide and West Coast. Genuine chance of record losses.
Great effort from Loonyburger.
BJ made mistakes but never stopped tryng his guts out.
Tippa / Bags / Ambrose were other really good triers down back.
Cooney is just taking the ■■■■.
Langford is almost at stage of droppable.
Zaka = shocker.
Bird competed all night but just cant get the ball going our way.
Jerrett … please. A stable pony at best.
Parish tried hard & is competitive beast.
Ask me if theres anything else you need to know.
Loony's best game for the club.
Zerrett racks up 37.
Parish another 20+ effort.
Tippas and Hamsy's first goals.
That's about it. Expected not much more to be honest.

The rest of this thread should clearly just be Arrested gifs.
Positives - still haven't had a 100 point loss - took until halfway through the season to hit the bottom of the ladder

June's going to be roooooooough
Round 14 to be the highlight.
But 20 goals six behinds was ridiculous too; why the ■■■■ are we always on the ŕeceiving end of accurate goal kicking from opposition teams