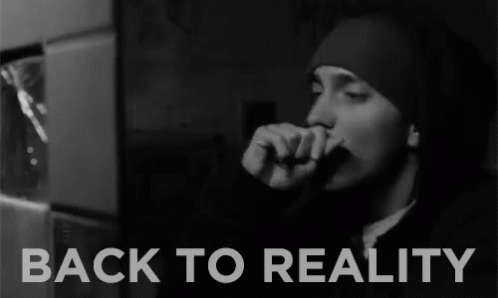 Why is it that we are the only team in the league that is still "confused" with their game plan and has no ■■■■■■■ idea how to execute it? We are a ■■■■■■■ embarrassment,circus chimps could run the club better than the incompetent ■■■■■■■■ who are currently in charge.
We still can't even do the basics right, can't kick, can't lay a tackle or apply pressure, can't defend the transition, can't lock the ball inside the forward 50. We're not even close to being run like a professional football club. It's ■■■■■■■ laughable.
No wonder Luke Parker was taking the ■■■■ out of us before,
that's what we've been reduced too, a punching bag for opposition fans and players, because we have no respect in this competition and to be honest, we don't deserve any.
I was disappointed last week when we won because it would take the pressure off and there would be no reason for us to get hammered online and in the media.
We need to hit rock bottom to force mass change, and if that takes getting thrashed by Carlton in the 150th anniversary game and an angry mob to turn up to training and get nasty, so be it.
It's a shame Sydney didn't kick straight tonight as 58 points is flattering! We should have lost by 90+
Honestly, just ■■■■ them all off, that includes Sheedy, Wellman & Madden.
Another embarrassing chapter in an utterly pathetic season from an insipid team. Not much else to say really, I can't remember being less enthused by an Essendon side.
Please just end this cursed season already
30 tackles…
■■■■■■■ 30!!!
Nathan buckley - swans didnt play against much tonight… sums it up
Team is low on confidence.
give me Powell pepper to crack some sculls in the midfield please
I wish it wasn't. We deserved to get pumped tonight. Sorry, but we did.
The margin has absolutely flattered us…
North haven't lost a game this bad yet, this should have been 120 pts, and I wish it was, I mean that.
30 fkn tackles. The worst defensive midfield in the comp. Parish 1 tackle along with some of his other mates. Compare with with a Crouch or a Steele
I think Heppell will retire. If he is a man.
Make no mistake, that was a 100-point belting. Sydney just had a horrible night in front of goals.
I have never seen more uncontested marks taken through the corridor, than I have tonight by Swans. Absolutely disgusting.
We are in so much trouble. A huge amount of change is needed.
One random thing that's ■■■■■■■ me for years is the lack of forward pressure. Teams just waltz the ball out of our backline. Why can we never win stoppages in our F50 and lock it in our half? It's literally rinse and repeat every time.
Happy clappers there applauding the boys off after a 10 goal loss. That's the important thing.
Don't blame the Swans for not giving a guard of honour to Heppell in his 200th either.
I do not think… he may be still around in 2 years time