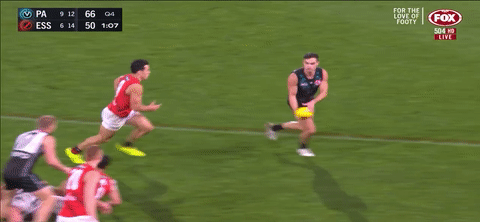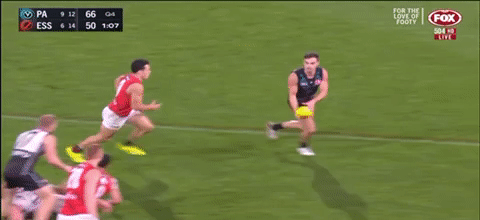 @barnz We're slippin'…
Haven't we become boring???
Does anyone else find it a slog to watch us???
Zero X factor. Just horrible to watch.
Disappointing. A 16 point loss is not going to bring heat on the club. Need to get rinsed by Fark Carlton now.
I can picture Heppel in the rooms laughing and smiling "yeah,nah shell be right" shaka laka
The rain turned us into that blue-collar side.
Pity we can't do it in the dry.
Didn't watch and don't particularly care.
It's hard going when over a quarter of the team are useless at AFL level.
Reid and Wanganeen are way off the pace atm, while Smith, Heppell, Shiel and Kelly need to be pensioned off asap.
Queue upbeat message from the club about how we played well and were close. Effort was good.
0.8 and first half turnovers killed us. Turned it over in terrible spots and couldn't convert opportunities. Thought we did a lot well. A long way to go.
Duzzman & Hobbs. Just add water hey.
It's probably the cleanest we've looked in wet conditions in forever, usually we look worse
Wet weather specialists. Shame it didn't rain the whole game.
lol what a bunch of losers
That 4th quarter felt like it went for soooooo long. Not one goal was kicked. I'm going to dream of boundary throw ins ffs and then go crazy contemplating whether it's deliberate or not
"Carn lads, it's just footy. How grouse is it we get to hang out with the boys and the lads, others have it tougher than us. Win or lose, the boys have a laugh and a crack and get paid and who cares? Carn boys, have a joke and hug it out and grouse nuts aye".
Inspirational.
Why did Heppel and Parish have an argument? Didn't see the match.
Sadly feels almost like a win
Said it before the game and I agree. We are just really really really hard to watch. It is legit boring. I find myself kind of half watching and then needing something else to do. We have two modes: first one is obviously our 'attacking' setting which is just one way traffic of coast to coast goals when we make a mistake or we go to our defensive setting which is just low scoring, scrappy slogfest… neither setting gives us ANY chance of winning, just deciding how much we lose by.
Ugly team, ugly season. Just horrible to watch as you said.