getting keen, hope ya win!
4:40pm on a Thursday
Get stuffed AFL
Already got approval from my boss to log off at 3:30 - pre drinks start then!
Wowza, $61 eyy.
Will they pay it out at half-time when he's already kicked 8?
Go back 35 years and an Essendon Hawthorn Match would have had top billing at 2.00 pm on a Saturday Afternoon.
Now its relegated to obscurity in a Thursday curtain raiser to the main event, broadcast only on Poxtel.
Joey's return game. 7 will be fuming

HIS SOCK
THE PACKAGE
MO22IE
TIPPA
Daniher, Mozzie & Tippa, Package.
Spring in the air.
Sounds good to me
My boss is stuck interstate, so looks like I can knock off an hour early
In terms of talent this is the best forward line we have fielded this year, he one exception being Fanta.
In terms of how it performs, whether it clicks, has all the gel, herbs and spices , and actually helps us win a game. Well, ask me at 7pm.
I got the Bomber socks on already.
Way ahead of you, before the call goes out.
Sitting in the office and a colleague just walks past and says…"Joe".
Nothing more needs to be said.
Rockys keen today. He hopes Parish gets more time on the ball. He's got fiver on Darcey for most possessions.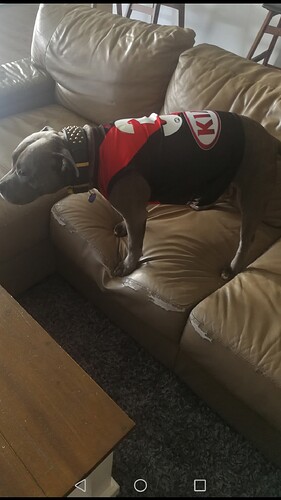 Someone get on Tezzalenco watch this evening… not sure how they'll be feeling around 6:30 when Gunston kicks his 5th to put Hawks 35 points up in the last.
This seems to be lacking the bits that traditionally are added to this story… thankfully
Trying to keep the match thread PG rated.
For now.