@Diggers your Bin Chicken pelicans better ■■■■■■■ win tonight
Let's go…
Swans
Brisbane
Coll
Suns
P.A
Giants
Sunday games look shocking.
Choice, Swans win; it insulates us from the Dogs, Swans lose; Horse looking even more ■■■■■■ off, dark, depressed and angry and chucks in the towel, having coached a team from a grand final to spoon level in 9 months.
Some kind of record fall.
Something to enjoy either way.
Bloody Port look like they're resting players. FarkCarlton better not be the ones to break the streak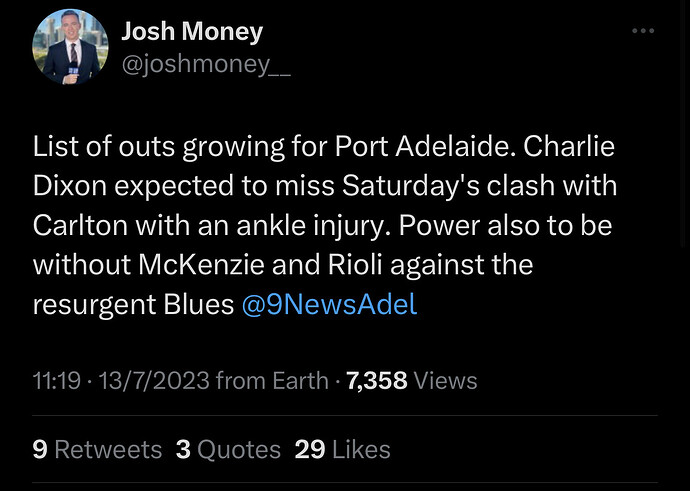 Dixon has been struggling for a few weeks now, McKenzie hurt his ankle last week and will miss quite a few games and Rioli is going home for cultural business to do with his father's funeral.
They're not "resting" players.
Fark Carlton will win that one
Sorry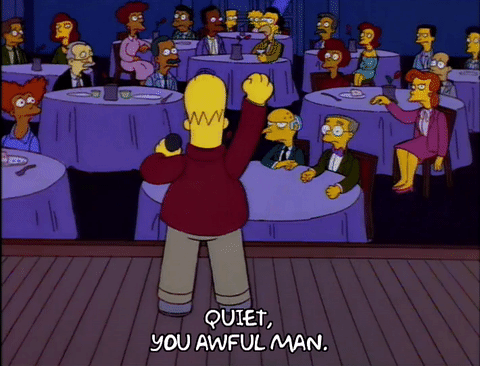 If Carlton beat Port, they'll definitely make it to 12.5 wins, and possibly do even better.
They will make the 8 if they defeat Port IMO.
Marvel is going to be rocking Sat arvo.
Watch them come out firing and kick the first 6 or 7goals. Port Adelaide won't be able to come back and Fark Carlton will be in the finals hunt
They have a hard draw so I don't agree.
They'll be underdogs against Collingwood and Melbourne.
50/50 against St Kilda and Gold Coast (away).
Even GWS game is a long way from a gimme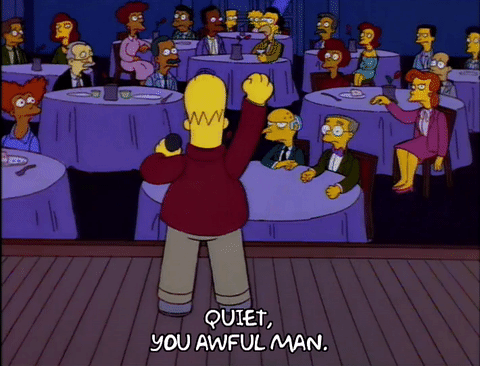 Longmire's 300th game as a coach, l expect the Swans to lift for this game.
Good weather forecast for the Gold Coast match, clear skies and no chance of dew.
Shouldn't that be no sign of Dew?
If Carlton are good enough to beat Port, after smashing GCS, Haw & Freo AWAY, 2 sides that had high hopes to make Finals at the time they faced the Blues, then they will go in very confident against ALL those sides except Collingwood.
Even if they were to drop the game to Melbourne, they can still get to 12.5.
They will defeat St.Kilda, and it might not even be close.
I dont trust the Suns even at their home ground, and if Carlton can make Finals by winning the last round, the Giants won't be stopping them from doing so at Marvel.
I dont want them to make it, but i think you're kidding yourself if youre relying on sh*t sides to stop a confident Carlton outfit with Finals in their sights.
They have their game back !
We ALL better hope Port can get the job done with the quality in their midfield.
Well that was a depressing read
I think it is more set up for them to do a repeat of last year, I did the Squiggle the other day and had them teetering on 8th/9th, I am going to do it again.
FARK CARLTON
All of what you're saying relies on them holding their form from recent weeks. There is no guarantee of that at all.