Stay for Bryce and Melissa.
Exactly. She needs someone to remove her from the situation.
I reckon if an employer was that influenced by reality TV, you probably don't want to work for them anyway.
Patrick in the preview "I'm going to turn the romance dial up"
aka he wants to get lucky.
MAFS, the bachelor, love island etc all need to be canned. Just putrid television. Unfortunately the worst things are the most popular
I wonder what Yasmine from Yasmine's Getting Married is doing these days?
Who? Must be from 10+ years ago hehe.
@theDJR 's son with a BOG performance.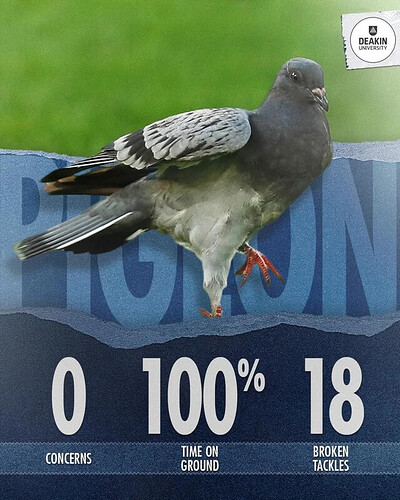 The gift rumour from Bryce was true!!

Will get exposed at reunion
That he bought a gift for some girl he met on Tinder? Reckon that was a storm in a teacup - thought he broke it off just before he joined the show.
Damn! I didn't know any of these names until l came in here. Never watched a minute of these 100% contrived shows and never will. My brother in law can't even stand watching the ads for them, and l am with him. He could avoid them completely by watching 7 instead, but he is a 9 sort of guy.
Big Brother is about to start on 7, no escape.
What? Did he dump Alannah? Is he farking mental? I missed a couple of eps now I'm out of the loop.
Nah theyre still together - they have make up sex after their arguments and its all good in the world again for them.
To be fair to MAFS l have never watched Big Brother either, or any reality TV unless yo count a couple of episodes of Bear Gryls. For the record l cannot stomach Gordon Ramsey, he has put me off all cooking shows.
Or he could switch to the ABC.
If I were him I'd try to argue with her at least once a day. More if I was disciplined with recovery.