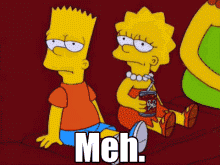 I just want ■■■■ carlton to win before we play them
And the filth to fall into a grand canyon sized hole.
only to come back and beat us later in the year…
Ban this guy please!
At no point in time is it acceptable to hope Fark Carlton win a game.
May they rot in hell for eternity
You just know whats going to happen if they roll into our game 0-7
Now im actually worried 2 METER PETER might be dead
Whenever 2 METER PETER's not on screen, all the other characters should be asking, "Where's 2 METER PETER?"
Exactly how things should be at GCS
Hamish hartlett with suspected ACL injury at training
Footscray and ■■■■ Carlton on Friday night footy? Think i might do crack instead
Facebook memes. Please never talk to me or my son again.
I was going to bag the two teams on display for a Friday night but then remembered one has already beaten us, and the other is every chance to
You've already banned for my sauce choice
its like a stadium ban, not really a thing until the police are involved…
Only one win between the two teams playing tonight in 10 matches.
Thank you Essington
North vs port one of the more interesting games this week
I must still be flat. I even said that with a straight face
I said son, not abject disappointment.