NO, tell me its not true.
That Tullamarine turf injury really is terminal.
I made a paper mache art piece once that is more durable than Raz.
I wonder what the record is for # of games missed through injury, (not including ACL\broken bones.)
Just had a look at Raz's stats. He started playing in the seniors in the last 3 rounds of 2015. Since 2015, there were 183 games he could have played in, and he's missed 87 of them. Over his 9+ year career, he's been in 53% of matches.
2017 R20 - Rested
2019 R06 - Illness
2022 R10 - Omitted
Every other missed match he's been injured…and now he's just been injured again.
Axing 4 players, that is a fairly savage reaction at selection.
Injury-prone small forward Orazio Fantasia needs to string games together to earn a new contract at Port Adelaide.

Fantasia's deal expires at the end of the season and his Power tenure is at risk unless he can get on the field regularly.

The 27-year-old has played 19 of a possible 51 games since Port traded its second and third-round selections to secure him from Essendon, along with pick 73, at the end of 2020.

After knee and quad issues restricted him to just one match last year as an unused substitute, Fantasia is again sidelined with the latter injury.

He jogged on the sidelines at training on Thursday but was listed as being three weeks away from playing.

The Norwood product booted 28.23 from 15 games in 2021, including four goals in the Power's qualifying final triumph over Geelong.

Orazio Fantasia in action in that qualifying final against Geelong in 2021. Picture: Daniel Kalisz/Getty Images

This season, he has kicked 2.5 from three AFL matches.

He was subbed off in the season-opening win over Brisbane and started as the 23rd man in the Showdown.

Power coach Ken Hinkley said he was confident Fantasia could play regularly this season.

"We've got a great medical team so I've got no reason not to be," Hinkley said.

"He's had this poor run for a long period of time so he needs to believe … and we're doing as much as we possibly can to give him every chance.

"He's got to control and we've got to control what we can control, and that's the immediate time.

"Right now, we've just got to get him back firing because we know fit, firing and playing well, I think there's not a person in the room who would doubt his talent.

"He's got a body of work this pre-season that he hasn't had in the last 12 months so that gives us greater confidence that he'll be able to get through this year."
That's a shame.gif
So given the injury is listed as 3-4 weeks - that gives him roughly 12 games to earn another contract?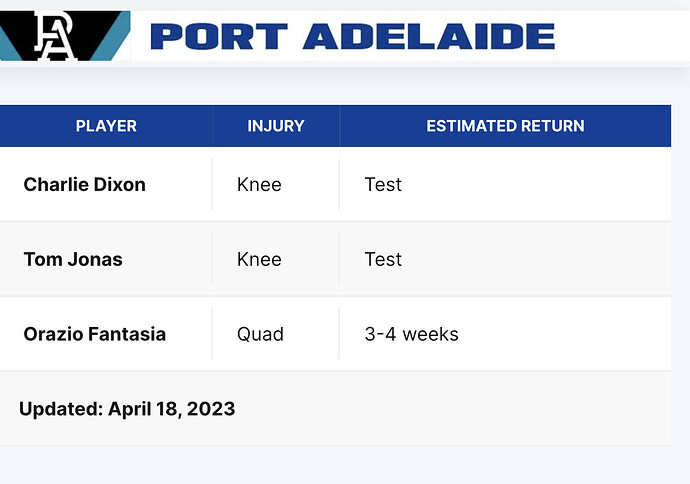 Seriously, though, it sucks for Raz that he just can't get his body right. He's a very good player when he's healthy and up and about.
But, Mrs Fantasia's home cooked meals was gonna fix him…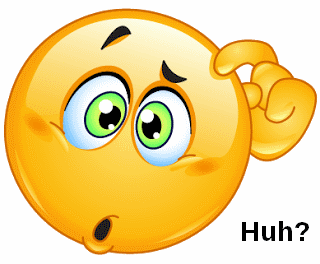 Anyone else surprised he has played 19 of 51 possible games, or is it just me? If someone had asked me how many, l would have said less than that. Unless something remarkable happens to his body, it looks like Essendon got peak Fantasia.
He played most of his first season with them and at that stage it was looking like a good trade for Port. But he's barely played since
I wish him well and hope he gets his body right for his after football life.
He was great to watch when he was on fire and it is a shame his body is fragile.
Go well Raz, but quit now and protect your body for after footy.
Georgiades confirmed ACL
Farrell fractured cheekbone and will miss 4-6
Terrible for Georgiades - hate seeing players lose 12 months out of the game
For others needing to look it up: we play them in two weeks.
Oh well.
Assuming Georgiades played because Dixon was injured and Dixon will be fine for our game?
Nope. Georgiades did his ACL in the SANFL. Got dropped a few weeks ago.
They played Ollie Lord instead of Dixon