That's the work my buddy did!
Your buddy did a great job.
Coopers dark ale is the one beer I always have in the fridge. Havent seen the new label on them yet. And the beer nerd in me is very excited about seeing them.
Had a mate that was part of the marketing team there. He said that they fought very hard and tried to reason with the family to keep their beliefs to themselves and for a long time they did, but that infamous video was done without anyone in the business (not the family) knowing about it before hand and a lot of them bailed afterward.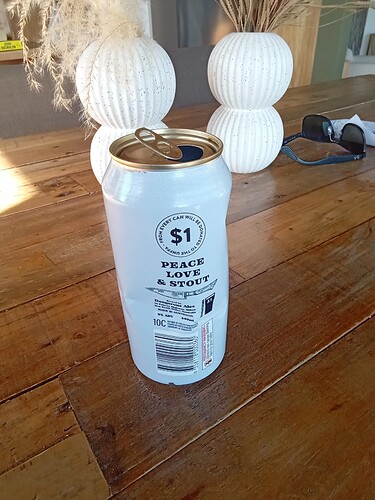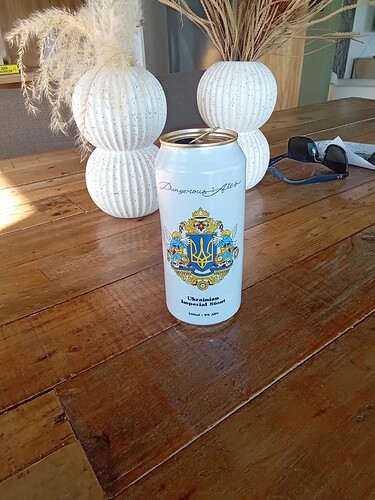 Had this last night. Nice stout and a nice touch from Dangerous Ales.
@Benny40
Kelsey Grammer owns a brewery now. I just got done listening to this podcast episode with him, a good listen if you like beer chat.
Not sure I can direct link through Apple Japan, but it's "Drink Beer Think Beer" episode 168.
I'm in for all of the Sideshow Bob Neipa's and Frasier Crane Stouts but passing on the Niles Crane Sours
Still in Sydney after watching Elton midweek. Off on a 6 hour, 3 breweries tour today. Anyone done one ?
Not if they still have traces of asbestos in there

That's future (20 years or so) mrjez's problem. Not 2023 mrjez.
Yeah, it sounds like they got no notice they were being let back in and they have no guarantee that they won't be locked out again. It must be so stressful.
Looks like a good beer glass. Does that exactly hold 1 tinnie? Ive been looking for some that do
Yeah, that's about 400ml I think, so you can empty the can and give it some foam. I really like lager glasses I find at IKEA, they're thick and about 500ml.
Ive seen those at ikea.

get on uncle google and look for 400s