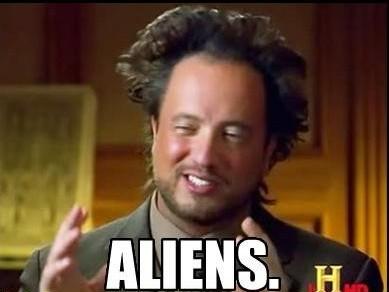 Something for the holidays, Welcome to the blitz Aliens discussion thread.
Where do you stand on the "are we alone?" question.
here is a thread to put everything from phosphine found in the Venetian atmosphere, theoretical answers to the fermi paradox, to a galactic federation bases on Mars.
Let's get wild.