That's looking pretty good for 2 days, is it made out of pine laminated together or something else?
Last week was all about the neck. I am upgrading from the default Pacific rosewood fretboard to an ebony one, which has some really nice grain. I took off a tiny bit too much (maybe 0.1mm?) with the radius router, but teacher says we can just cut the fret slots a little deeper to compensate. At least I don't have to buy another piece of ebony @$70! Shaping these things is a lot of fun, but needs specialist tools for the precision.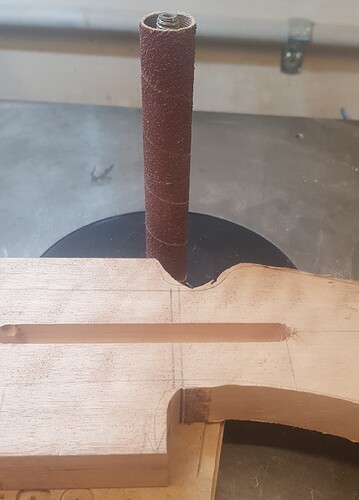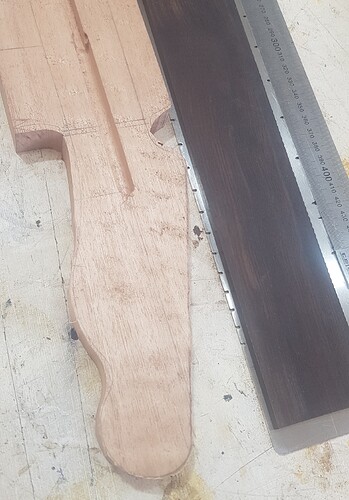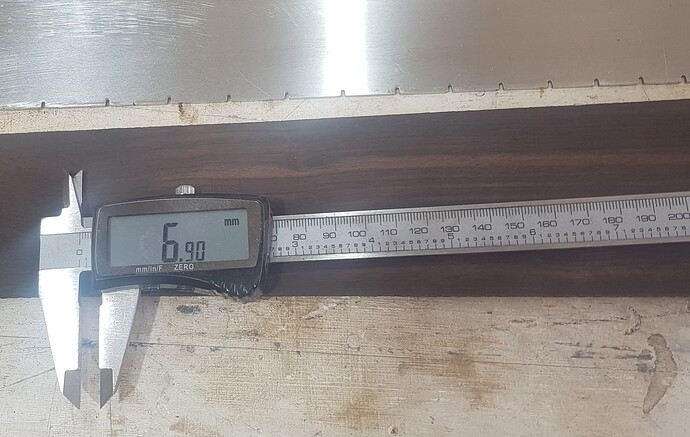 What's everyone playing? Any fun chord progressions anyone been playing?
Also what's your top 5 songs for playing for others to sing to?
I'm really pushing boundaries at the moment. Wrote a song using C, F, and G exclusively. Liberal use of a sus4 voicing to spice things up. Avant garde.
You didn't manage to whack a diminished chord in there?
If you want to extend your chord types I recommend playing along to the acoustic guitar part of Steely Dan's: Deacon Blues. Love the song. Love playing along to the part.
I don't play guitar (yet). But I just love walking in and admiring the gear in shops.
If (when) I get a guitar it could be a bit of a problem…
Found and old pic of a real good chunk of my pedal collection. Theres a few missing. And there's beer and possibly bong water stains on a few of these.
Ah…memories.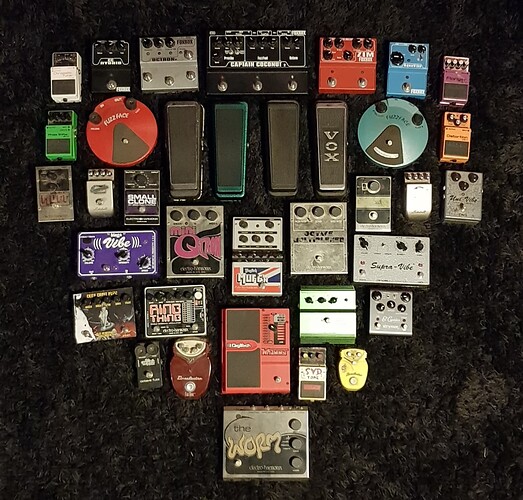 Only have 3 pedals. Have had a few others in the past but parted with them. The Hall of Fame 2 reverb is a new one and I really like its versatility. Better than the Boss '57 I had, which only did one thing.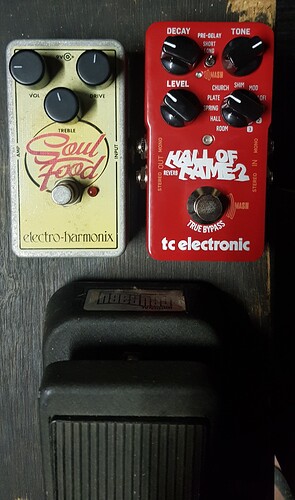 Trying to teach myself. I'd really like to have a stratocaster in my music office here but I feel like I need to earn it first by knowing how to play a bit.
Looking great, that ebony is gorgeous