I have decided to start a thread on a house that has housed many Essendon supporters and 4 premierships in my life time.
I will start with a bit of a background and add more when finding old photos etc
1969 Dad's father had just passed away and his family had the property from Chain of Lagoons to Seymour on the East Coast of Tasmania, the whole coast line Merino farm( worth millions now), Dad walked away with $9000.
Death tax etc and some shady dealings way before my time.
Mum was from the North West from a farm called Thirlstane, poor potato farmers where they had to share a pair of shoes and walk 5km to school.
Dad never recovered from losing the farm was offered a job as a Wool classer but reneged and obviously hated what happened to him and now I can see he was depressed from it all.
They married and moved to Launceston, Dad wanted a cool car and bought this Valiant Pacer, yep thats me at the Thirlstane farm circa 1974?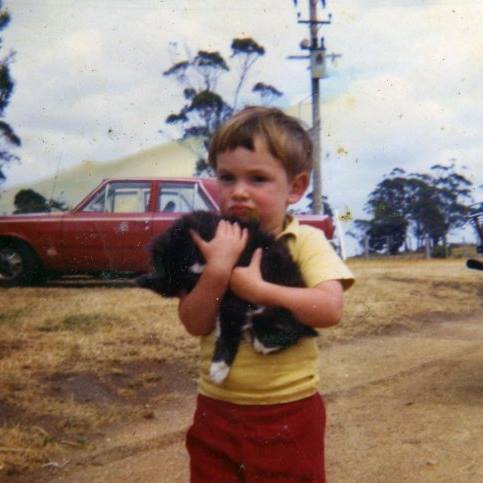 Cost him around $3000 Mum wanted a house and thats where the story begins.
My parents bought the house in 1970 the year I was born, for the pricey sum of $7500, the lady wanted $9500 but accepted Mum and Dad's offer.
I am going to add more just needed to make a start!