I am absolutely sure they could do a lot better !
Tim Gossage reckons a lot of things
Does anyone know if it was Xavier holding the camera in the Travla add with Travis Flimmel holding the snake then letting it go towards the cameraman?
I would love to see him run them into the ground even further. ■■■■ them
Thread title delivers: the entire thread's content
Wouldn't it be funny if people that left Essendon suddenly became good operators.
Like Peter Jackson.
Like Simon Goodwin.
Who do you blame then? What do you blame then?
Welcome to the Overlook Hotel Johnny.
Just think about their bottom line! Wow!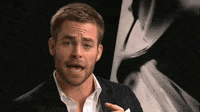 Lay off Mummy, he just had some really hot chillis.
Why don't you think Jackson was good at Essendon?
TRAVWA
I'm all in for west coast getting X providing they give us two first round picks for Shiel next year
Can he take the high quality furniture retailer AMART with him?
I am so triggered by that picture!
They are welcome to him, and a decade of more in the performance wilderness if they do. Mind you they will have a good bottom line, so all good.