Had to be started … Now for the reports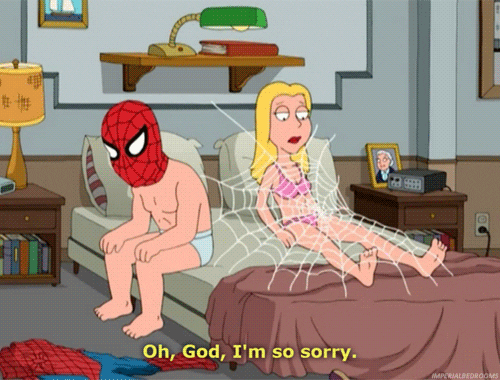 Ok I'll give it a go.
On arrival at The Hangar I was surprised at how gentle the breeze was. I'd never seen it so calm. My dogs loved it too.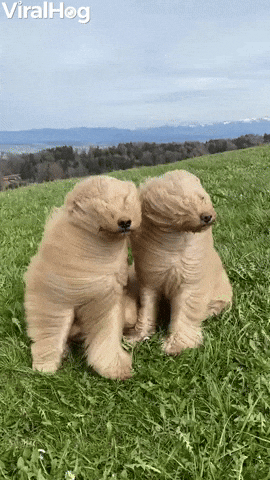 Anyway, on to the real stuff.
We were a premiership threat in 2013.
No we weren't.
Yes we were.
Pineapple doesn't belong on pizza.
I'll update more as the session goes on.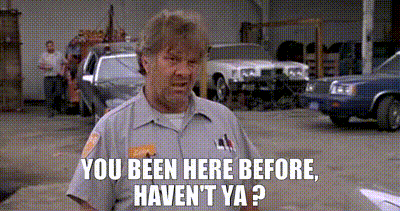 Should we post the Banderas gif now or wait until after the report?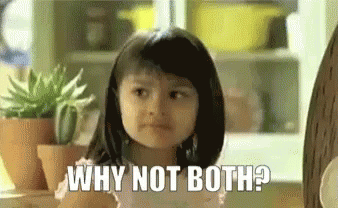 Voss is playing round 1 isn't he.
Would love to see it! I hope Brad Scott is making him one of his project players, a guy who he spends a bit of extra time with on a 1 v 1 level. I dare say he will appreciate the way he goes about it. Would be exciting if he debuts straight up.
Ok lets get started on a training report
So it was the last session for the year and probably the longest session so far which included two qaurters of match play with four umpires.
Modified group: Parish (though did play some match play), Langford, Stringer, Perkins, Cox, Reid (did nothing saying that), Stewart(in the gym), Jones (played some match play) , Wanganeen(played some match play) J.Davey and Munkara. Caldwell was back to full training today which was pleasing. Ton Phillips trained by himself on he other oval.
Had a quick chat to Mahoney in the cafe and he noted most of these players will be in full training come Jan 9th first session. Only Reid may take a bit longer. He did say Munkara is a longer term project and the first 12 months he will be heavily managed and just learning training, AFL and life in Melbourne. Got the feeling he is VFL at best for next year with a longer term view approach. Spoke to Cox also and he said he could honestly be in full training now but just being cautious. Will start full training in new year. so overall the health of the group is good. Fitness seems at a good level as well.
The first 90 mins was standard kicking type drills on both ovals. Was a team wearing red tops on one oval(more youth based side) and black on the other. Again mostly short passing kicking drills with the focus to lower your eyes. It was constant repetitive drill so it becomes hopefully a bit more second nature in the group. Good news was it did actually translate in the match practice. Considering the heavy breeze i thought the skills were sharp for December. Hurley was working with some forwards on leading in some of the drills and letting them know some aspects from a defensive point of view…what works against a defender kind of thing. Clearly how we kick the ball is a big point of emphasis Brad Scott wants team to improve on. Gia was by the far the vocal coach in these drills.
Then we started some proper match practice with four umpires. I love these moments as you suddenly get a different view on players. This happen last year where i though Nic Martin was just an ok player but we only saw drills. When match practice started suddenly you saw the match game IQ and he was brilliant. This happened again when Tsatas decided to let us all know that he is a pick 5 and can find the footy at will. He was all over the shop and just finding the footy. All of us watching on suddenly saw what we hoped. In one play along the boundary line 60m out…there was a loose ball…he sprinted to the ball and with one hand picked up the ball clean off the ground and hit Voss on the chest. It was right in front of us and we all look at each other and grinned. It was like ok Elijah…we see you now mate.
Dylan Shiel was completely dominant in the match play…just kept winning clearance after clearance which i have to say was pleasing as i dont record talking about him so positively this early in a pre-season. He was probably BOG tbh. Zerk-Thatcher, Ridley and Redman were the stand out defenders. It's amazing how well Zerk is moving and his confidence level seems to be at it's highest right now. He looked really impressive…so much fitter. I will say Lewis Hayes had some really nice moments…he needs some muscle obviously but he read the ball very well and his disposal is spot on. Very bright prospect for the future.
McGrath looks to be very focused in finding his old form again. He was very good today…was kicking with some calm and control which was nice to see. Nic Martin was probably 2nd BOG (Tsatas third) behind Shiel and just looks to have gone another level. He dominated his wing. Thought Hepps was solid and kicked a nice goal from a snap on his wrong footy. He was playing wing/ high forward.
Voss was the best forward today and looked dangerous. The red team only kicked three goals but it was all from Voss. He does have areal presence. Love to know what Scott thinks of him. He played full forward all game which was interesting. If the Red team had more footy he would of kicked possibly 5. Weiderman kicked a goal and took some nice marks…was the best i have seen from him.
Walla was in everything as the small forward and creating havoc with his centering and spot up kicks to forwards. He is coming along well and was great to see him with some pace today. A. Davey had some nice moments when he drifted up on the wing…he has that Walla mind to look for people in better spots and nail the kick.
Overall considering the wind it was a sharp energised session. Boys seem to be in a good space
And now I'm in a good space.
How is Martin's defensive running looking this pre-season? I thought at times last year he was a bit of jogger when it came time to run back hard in defence. Although, he wasn't Robinson Crusoe in that regard.
Imagine how many goals he'd kick if they'd give him a go with the right footy. Sounds like everyone's against the bloke.