It's an entirely possible if interpreted it incorrectly, haven't paid that much attention to be fair.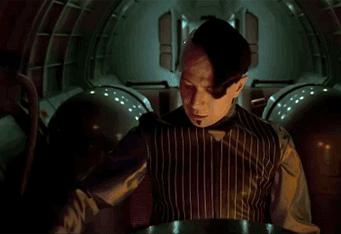 So the reduced pressure from the man on the mark causes a miss-kick resulting in an out of bounds on the full?
All I know is I'll be mighty ■■■■■■ off if:
Other teams have put strategies in place to take advantage of the new kick in rule but we still do the 'ol kick to the pocket or bomb it to 55 play.

We haven't put enough thought into how to defend the new kick in rules and as a result get burned early on in the season by giving away free kicks (50m) for standing in the wrong spot or just simply being burnt and the opposition taking the ball coast-to-coast.
They'll get a look at how it plays out in JLT. But it will definitely be a work in progress for the first few rounds.
I did a fake report a few years back. And topically enough I included stick figure pictures.
All you questions have the same reply : the AFL has a standard operating procedure called SBROTD. ( She'll Be Right On The Day ) and accordingly will make it up as they go along, with major changes introduced after the Hawthorn coach has a coffee with Gillon.
I'd forgotten about that, that thread was so funny, some of your best work!
Yeap, that's the thread i keep thinking of whenever the diagrams come out.
A shame some of those links stopped working.
Blitz gold right there.
That's one hell of a tall forward line/bench. Will you play one of them in the ruck so TIPPA/Raz can crumb any drops?
I know right, I'm starting to get the shakes…
I want your report tabled by 8am (Indian time).
I hadn't thought about that side benefit of being here!
Yes.
Having lunch.
Patience
We're being patient, but it's taking too long.
Fixed to account for new "experimental" cloning in the dungeon.
Thanks but SHOW ME THE RULES. Because we know different teams are going to interpret the hell out of them rather than just stay in the AFL's utopia bubble.
If you order dessert as well as an espresso, then you're in big trouble.
Can a biomechanics expert explain how more players don't kick the grass and snap their feet off ?