Always a comprehensive medical insurance for starters but I always get one that has good coverage of incidentals like theft
I use Travel Insurance Direct by habit, but haven't shopped around for ages.
There are usually promo codes lying around to get a few % off.
Thanks, I'm looking at a couple of trips in '24, possibly Taiwan and Hawaii, and I feel a bit rusty at things like insurance.
I only use credit card travel insurance. Ive compared them and its fine.
I download hard copies of travel docs as well as have them in the cloud and travel with two phones.(usually)
Now theres eSims I might only take the one phone.
Money I take three cards.
My debit account with a mastercard attached
A credit card.
And a revolut card/account(thats new for this trip so I can leave my bank cards in a safe when out and about) - basically a prepaid visa with top up.
I seperate them and keep the phone numbers handy if i need to cancel any of them.(can do in app as well though)
Then usually a little cash.
Medicine wise I take sleeping tablets for the flight(usually temaze) electrolytes along with pain killers, an antihistamine and sometimes a course of antibiotics.
Cool shot. Looks like the penguin was posing for you

Same.
You do need to check the fine print to make sure it suits your needs, they're not all the same. And leave the diamond watch, very expensive gadgets and granny's pearls at home.
The revolut card seems good.
A top up visa i can transfer money onto for free from my aussie bank account or just instantly apple pay some money onto it.
Zero loading fees
Zero foreign transaction fees.
Zero atm fees(up to a limit) unless the atm operator puts on a fee.
Controlled by an app on my phone.
It means in the morning in my hotel I can put my days money onto the card instantly.
Lock my valuables up and know if i get pick pocketed/mugged or just lose it I've only put the money on that card at risk.
Im test driving it this weekend before an overseas trip, but if its as advertised and online reviewed it should work great!
Its best for working in New York time zones on exhange fees(when zero). So think the americas.
But with a little planning seems very good around the world.
having a whale of a time!
feeling a little sealy!
our ship
@Herbatron - they are EXTREMELY careful about maintaining the pristine conditions and not running the risk of contamination with anything - I had to cut the pom pom off my beanie in case any strands got loose!
Looks stunning Koala…an amazing experience.
Great stuff Koala.
Gee, doesn't a bit of blue sky make a huge difference in term of bringing out the contrasts.
Having said that, some of those cloudy pics are really moody (in a very good way).
just for you @swoodley
Thanks Koala…keep 'em coming…I could look at these sort of pics for ages
these are some pics from around Cape Horn, where the Pacific and Atlantic oceans meet at the bottom of Chile. Thousands of people have died trying to navigate around this area, and there's a monument with an albatross sculpture and poem in commemoration
I am the albatross that awaits you
At the end of the world.
I am the forgotten souls of dead mariners
Who passed Cape Horn
From all the oceans of the world.
But they did not die
In the furious waves.
Today they sail on my wings
Toward eternity,
In the last crack
Of the Antarctic winds
We were lucky in that conditions were really calm and the captain was able to get relatively close - 3 nautical miles away!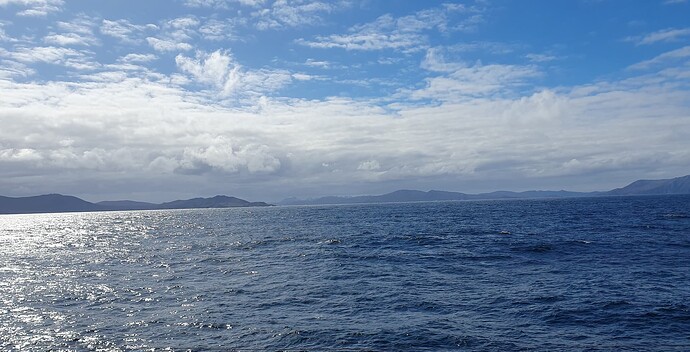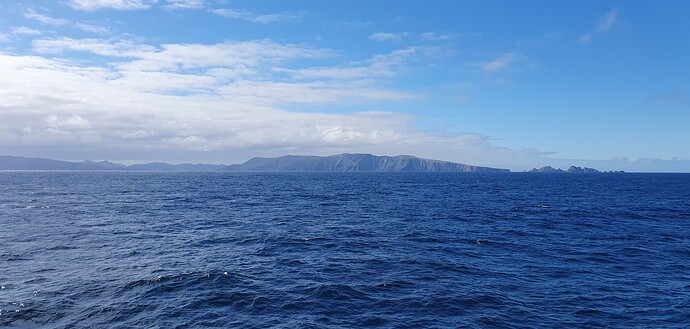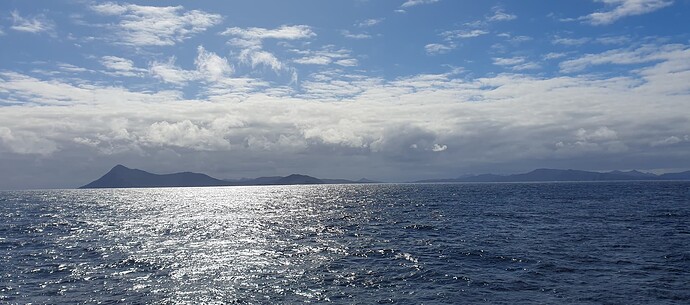 I left Hawaii two days ago. Now in LA. If you are looking for things to do in Hawaii, we did some unreal stuff including a tour kayaking with turtles.

I just got back from 2 weeks in the phillipines which was supposed to only be 1 week… only got two islands done, boracay and Siargao. Was only going to boracay but met so lany great people and followed them. Im taking a month off nwxt year and doing the rest of the islands. It really is such a beautiful country i didnt expect it at all. White sand crystal blue water, i dont know why peoppe go to bali and thailand, phillipines is where it is at!!
On my shortlist for Dec / Jan next year. Much to do other than chasing beaches?
Island hopping tours, diving with helments (wapk on the pcean floor, kayaking, boat tours, hire a bike in siargao and travel the whole island. The food is un real, scenery, surfing, lagoons… theres a fair chunk more! I didnt even know what siargao was but it actually has my heart. Not touristy one bit. I stayed hostels and partied every night but got up and did stuff during the days. Had a typhoon on the way sp had to get a flight out!