I know he was gay. Not sure that qualifies him as a pest though.
Must be thinking of one of the other British comedians of that era. Mind you, they all seemed to favour comedy that involved chasing women and trying to steal bikini tops whilst looking somewhat lecherous (looking at you, Benny Hill).
not that I was aware of.
Was quite gay, through as kids we had no idea. Just flat out loved the show.
Kenny Everett/The Goodies/Dr Who. Ah to be a young un in the late 70s/early 80s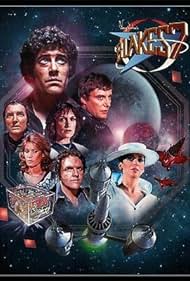 B7 was good for the first episode or two. Then the tone changed.
Did get quite dark in the second series from memory
There are real gems of a moment all the way through. But you have to wade through endless dross to get to them. The juxtaposition of seas of rubbish with interspersed pearls is quite wild. If you distill it down to the essence of those moments it was pretty damn cool, and you can see echoes of those moments in the sci-fi that followed.
After a dreadful final season it then has this killer finale that is very dark but a very fitting conclusion to Blake's futile revolutionary dream.
Really good example of an anti hero.
In comparing US sci fi (such as Star Trek) and British Sci Fi (Blakes 7, Dr Who) I used to say that the U.S shows were hi on production values and low on story line whereas the British shows were the other way around.
The other main difference is that in U.S sci fi shows whenever they went to the planets surface it was always a desert while the the British shows were nearly always making landfall in a quarry.
This thread should be called TV Shows I never heard of.
Not a TV show, but the final scenes in Full Metal Jacket were filmed as Battersea Power Station on the south bank of the Thames was being reduced to rubble.
And had the saddest looking palm trees you will ever see
Critics at the time made a great show of pointing out how authentic those south London sets looked in evoking tropical Vietnam. Most of them would never have been to/seen Vietnam, because those sets looked nothing like any place in Vietnam l have seen and there quite a few places.
Watching this ep now with my daughters.
What scene(s) you in??
Then it changed to 10.30 on a week night. I was totally hooked, last episode was great.
Throwing rocks at a sign while waiting for the bus, on the school bus and in the cross country race just as the main guy goes swimming. So basically my 1.5 seconds of fame!! But I'm on Netflix, or so I keep telling my wife and kids.
I was also in a couple of tv commercials around the same time, this is the only one I can find.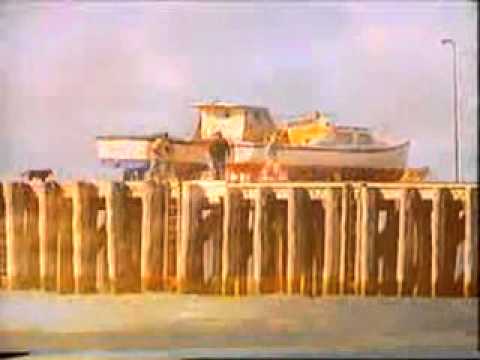 I don't think Repco bikes ever took off though, and judging by the ad, it's no wonder. so maybe they're collectors items now?