Charged with impersonating a footballer.
PUSH UP!
Well at least he wouldn't have to work hard to get a prison body
Not sure anyone will top that.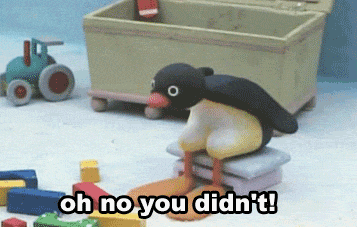 Remember all this stuff next time you think of bringing in certain people to the club.
We've all known this about Richmond for a while.
Vickery; the roast spud that keeps on giving.
What are the odds Dusty is also involved?
Substitute arrested for believed.
From afl website:
HAWTHORN forward Tyrone Vickery has been arrested by police.
Victoria Police said two men had been arrested for alleged extortion and threats.
In a statement released on Wednesday afternoon, the Hawks confirmed the former Tiger was helping authorities, but could provide no futher details.
"As the matter is under investigation the club will not be making further comment at this time," the club statement read.
"Melbourne CIU have arrested two men following an investigation into extortion and threats," the police statement read.
"A 33-year old man from Thornbury and a 27-year-old from Wheelers Hill have been arrested and are assisting police with their enquiries."
The 33-year-old man is believed to be a former AFL footballer.
Police said: "Search warrants have been executed in Wheelers Hill, South Melbourne and Thornbury.
"The investigation is ongoing."
Vickery, 27, has played six games for Hawthorn since crossing over from Richmond at the end of last season.
He signed a two-year contract with Hawthorn, tying him to the club until the end of 2018.
So if he gets charged, can the Hawks get out of jail on the 2018 contract?
As if Tyrone could punch or shoot straight. You'd really only need to worry about King push-uping you to death.
Just ask Dean Cox, if he takes a swipe without looking he can be dangerous…
Oh, I thought it was going to be for something serious, like putting ten bucks on a footy game or saying an umpiring decision wasn't very good.
UPDATE: AFL bad boy Jake King has been charged with six offences over alleged extortion threats.
King has been charged with extortion with threats to kill, making threats to kill, two counts of threats to inflict serious injury and two counts of using a carriage service to harass. He may face more charges.
He was released on bail and is due to appear in court on November 15.
Hawthorn's Ty Vickery has not been charged and was released about 7pm pending further investigations.
The pair were arrested at 1pm on Wednesday. It is understood police are investigating an allegation Jake King was trying to recover a debt owed to Vickery after a business dispute involving one of his restaurants. That debt is thought to be a six-figure sum.
Witnesses saw King being taken away in handcuffs from his tattoo parlour, City of Ink, by police.
Vickery, 27, joined the Hawks as a free agent last October after eight years at Richmond.
Hawthorn released a statement this afternoon that reads: "Hawthorn Football Club is aware that Ty Vickery is assisting police in an investigation. As the matter is under investigation the club will not be making further comment at this time."
The AFL refused to comment when contacted by the Herald Sun but confirmed the league had been made aware of the investigation on Wednesday afternoon.
Victoria Police earlier confirmed a 33-year-old Thornbury man was arrested in Clarendon St, South Melbourne.
Police confirmed they also arrested a 27-year-old man from Wheelers Hill.
Properties were raided in Wheelers Hill, South Melbourne and Thornbury.
The investigation is ongoing.
http://www.heraldsun.com.au/sport/afl/more-news/afl-player-and-former-player-under-police-investigation/news-story/e9d3009db3127bd9b9c03c7c140c5cb1