Anyone know what happened after the training invitation day on October 22nd for VFLW 2023.
Nothing on the club website.
Team lists get finalised shortly before the actual season. But pre-season training may have started in the past week: it did for Willy and the Saints.
Coaching panel for 2023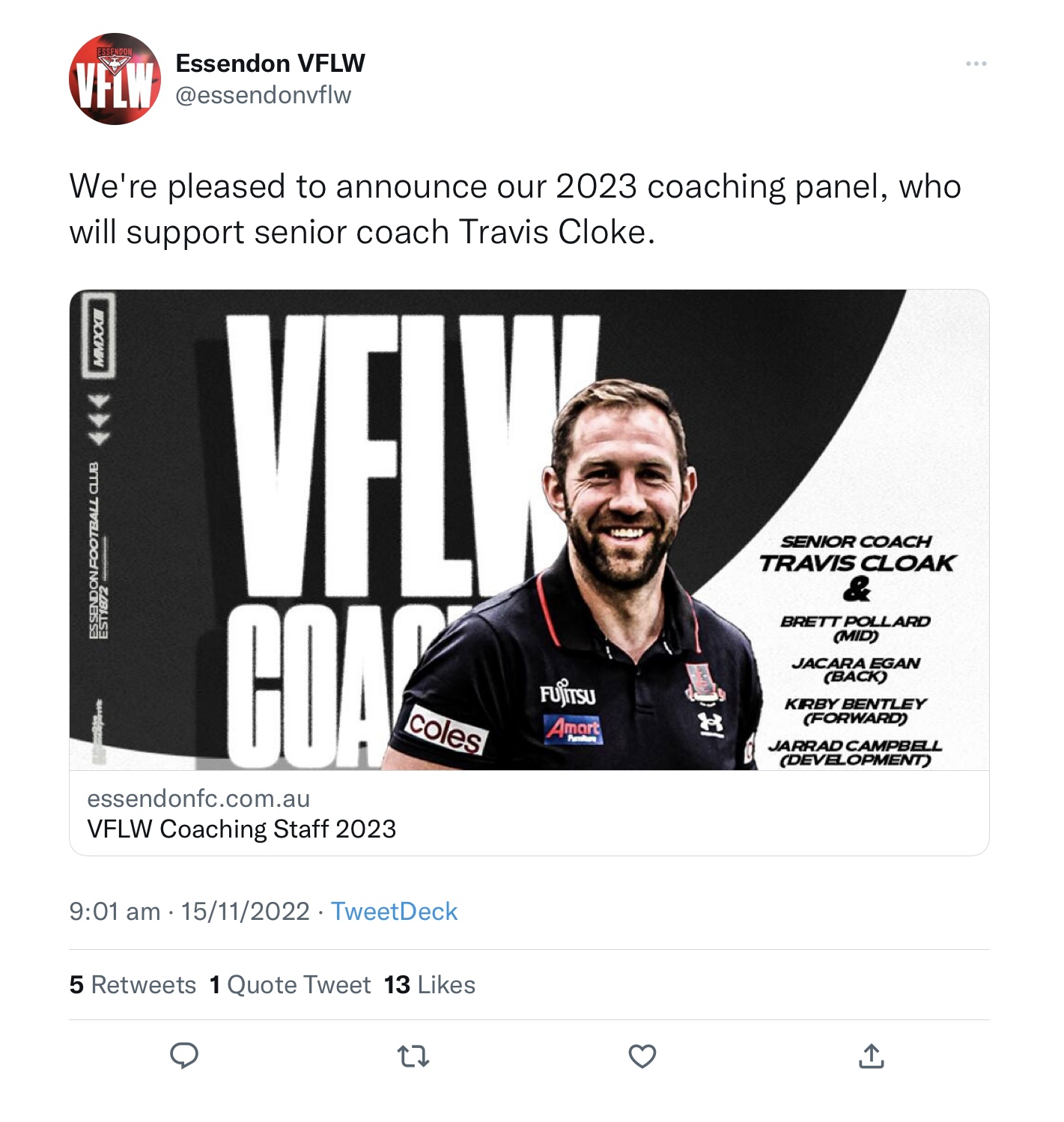 VFLW Coaching Staff 2023

essendonfc.com.au

3 minutes

---

Essendon Football Club is excited to announce its 2023 VFLW coaching panel, who will support senior coach Travis Cloke.

Kirby Bentley, Jacara Egan and Brett Pollard will be assistant coaches, while Jarrad Campbell will work as a development coach.

Taking charge of the Bombers' forward line is Bentley, who had the same role in the AFLW program, and has experience coaching at AFLW and VFLW level as well as a player, playing 10 AFLW games for Carlton and Fremantle.

Before moving to the NEC Hangar, Bentley was involved at the Western Bulldogs as the VFLW senior coach and AFLW development coach.

Bentley is a proud Noongar woman who was the first Indigenous woman to coach at VFLW level when she took the reins of the Western Bulldogs' VFLW last season.

Joining Bentley is Egan, who also coached at AFLW level this season as a development coach and works at the Bombers as the Indigenous Player Development Manager across the men's AFL program.

Egan will oversee the backline, using her experience at AFLW level and junior talent pathways to guide the Bombers' defenders.

At NAB League level, Egan coached across both girls' and boys' programs at Calder Cannons before being appointed the Vic Metro under-18 girls' coach this year.

A proud Muthi Muthi/Gunditjmara woman, Egan was the first Indigenous person to coach the Vic Metro under-18 girls' team.

A part of the Bombers' 2022 VFLW Premiership coaching panel, Pollard returns for his fifth season at the club, overseeing the midfield group.

Pollard joined the Bombers ahead of the 2019 season after stints at Carlton's AFLW team, the Calder Cannons and West Preston Lakeside in the NFNL.

Another VFLW Premiership coach will also return with Campbell continuing his role as a development coach.

Head of VFLW Georgia Harvey said the club was excited by the calibre of coaches on the panel.

"We are thrilled to have Brett, Kirby, Jacara and Jarrad commit for the 2023 season. They are all great quality coaches who have unique skillsets," Harvey said.

"With Travis as senior coach, we have a well-balanced coaching panel who are all experienced and driven to get the best out of our playing group.

"The coaching group has a key focus on setting high standards and investing in the development of our squad, which combined with the motivation of the players and wider staff, will set us up for a competitive 2023 season."

The VFLW playing group returned to training on November 14 with the AFL to confirm a season starting date in the coming weeks.
And now the task of identifying players starts…
Mia!!! Changed her mind?
Strength and Conditioning Coach presumably unchanged, based on this post today. Long live long-lasting warmups!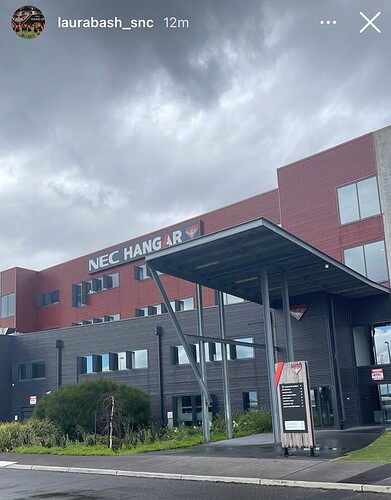 Pretty sure that's Teagan Williams. Two games for us in 2022 as a Bendigo Pioneer, plays key forward or back.
Here's more to work on. At least some of them wearing the right jumper (e.g. Ugez Julian Nor closest to the camera).
Bella Clarke in 33???
Crook obvious.
I think that's G.L.O.R.I.A. at the back right.
No Nalder… but numerically it's clearly not the full squad.
Dicker's hair needs a big pre-season.
Looking way ahead, 2 of the 30 AFLW Academy players may rock up for us.
Amy Gaylor is a Cannon, Lila Keck is a Pioneer.
Gaylor averaged 18 disposals and 7 tackles this year, with her peak being 33 disposals and a goal in her final game of the year.
Keck 17 and 5, including a 3 goal game and regular mentions in their bests.
Hmmm… Super W season starts 25 March. It only goes for 5 rounds + finals, but that's a big overlap for Mia-Rae. I'm confused.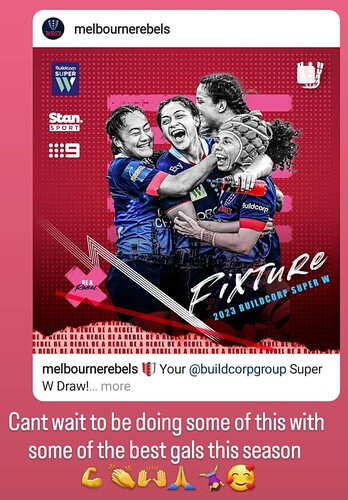 (Fede also doing some touch rugby on the side. I'm guessing the soccer world cup schedule doesn't overlap with that!)
Funny I don't see her name in the Rebels squad.
SOME OF this with SOME OF the best… ha.
SOME OF that did get her a second shiny thing (at Melb Uni… got named "most improved" there as well).