We need to get some percentage back

Willy nominally lost to Collingwood via inaccuracy (2.6.18 to 6.2.38), but sometime that reflects a midfield and forward line that is not being allowed to play their own game.
Goals
Williamstown: McCarthy, Cleland
Best
Williamstown: Whiting, Meade, Cleland, Straford, Dunnel, Biedenweg-Webster
Previous clashes:
2018: we lost 9-37
2019: we won 47-8 and 78-1
2021: we won 45-15 and 34-15
Comments from the Willy side, because they are the Best In The Business at keeping fans informed:
Coach Penny-Cula Reid said the girls were unable to have the same impact early on as they had in the previous two rounds, but were able to convert when the opportunity did arise.

"I thought the game, when we did get the opportunity to convert early on, we were able to, so we had less inside 50's to Collingwood and we still had the same scoring opportunity," she said.

"The first quarter they kicked three goals one and we kicked one goal three, so in terms of our ability to get the ball in there we just didn't have the polish on the end of those entries and, you know, ultimately, that's what really cost us in the end."

A former coach of the Pies VFLW side, Cula-Reid said after watching a few of their previous games, she'd identified some areas she thought the Gulls could take advantage of.

"I thought we did that quite well. We looked at the way they wanted to move the ball and we adjusted our defensive strategy to help compensate for that and I thought that the girls did a really good job in trying to implement a new strategy that we want to try and build in," she said.

"I reckon if we had another quarter, we may have been able to get a couple of goals back but when you sort of start slow, you've got to play catch up footy from there, which is basically what we did."

The Seagulls had another debutant in round three, Ellie Cleland, hailing from Blackburn Football Club.

The forward had an impressive game for a first debut, with one goal and 11 disposals.

"We originally selected her as a defender, and she played the practice matches through the sort of defensive area but then we sort of saw some really strong traits of sort of like a role up forward for us and made her second game forward in the practice match," Cula-Reid said.

"Ellie is like our utility player that we can sort of pick anywhere across any line and she'd be able to contribute."

The Gulls will take on Essendon in their round four clash, who currently sit on top of the ladder with a very impressive start to the season.

Cula-Reid said that while she acknowledges the team has a big battle on their hands this weekend, they'll focus on sticking to their new defence strategies and building on their brand of footy.

"I think for us, we've just got to stick to our process and what we're trying to build here because it's only just sort of begun in terms of what we're building whereas I guess, Essendon have had five years to build, they're looking really strong."
Weak excuse at the end: both clubs started in 2018.
You're talking to yourself again djr
Very weak excuse, we came in at the same time. Silly of them to say something that isn't true, unless she is trying rewrite history and nothing occurred before her coaching regime.
Actually, I see the other Imogen kicked 3.0 for the Pies. Let's call that the difference, and conclude both of those clubs suck.
Touch wood.
Confirmed WARFRadio.com match, and I might be doing the boundary riding that day!

Goal-a-week forward to beat.
I assume I'll be back on the scoreboard at the base of bullant hill. Bring it. Love an early game.
As always (it seems!), the game will be live from 10AM on WARFRadio.com and 89.1FM at the ground (for those that bring a radio) - Assistant coach Brett Pollard will be a guest during the pre-game show (most probably about 10:30am).
YouTube stream will begin at 10:45am (hopefully!) with first bounce at 11am.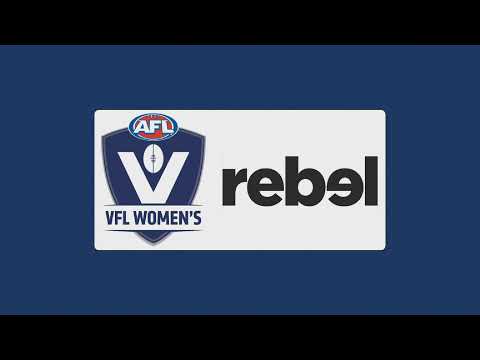 So, what do I need bring/wear to be okay with the weather? Umbrella, full wet weather gear, sunscreen?
For those totally un-aware

, that is the backline coach.
Teams for this weekend…
| ESSENDON VFLW | | | |
| --- | --- | --- | --- |
| B | 16. T. Crook | 21. A. Morcom | |
| HB | 8. E. Ashley-Cooper | 15. L. Caruso | 19. N. Julian |
| C | 42. J. Zanchetta | 1. C. Ugle | 18. K. Heil |
| HF | 7. J.Davies | 20. C. McIntosh | 24. R. Tierney |
| F | 17. F.Frew | 4. M. Clifford | |
| R | 30. S. Nalder | 3. S. Ford | 26. J. Doonan |
| INT | 14. D. Marshall | 9. M. Anthony | 23. A. Radford |
| | 38. O. Manfre | 10. E.Cornish | |
| EMG | 12. I. Currenti | | |
| | 46. G. Elarmaly | 47. S. Asciak | |
| WILLIAMSTOWN VFLW | | | |
| --- | --- | --- | --- |
| B | 15. L. King | 35. E. Baxter | |
| HB | 19. E Meade | 3. Biedenweg-Webster | 6. S. Whiting |
| C | 21. S. Dunell | 9. R. Tripodi | 12. S. Bridgewater |
| HF | 18. S. Straford | 13. S. McCarthy | 5. E. Cleland |
| F | 31. L. Stepnell | 29. E. Mangan | |
| R | 32. A. Sarec | 25. B. Kennedy | 23. J. Kawa |
| INT | 7. T. Wright | 2. S. Long | 11. S. Hosking |
| | 14. S. Georgas | 36. T. Dinuccio | |
| EMG | 33. A. Doherty | 37. M. Lawrence | 40. O. Purcell |
| | 8. D. Di Santo | 10. R.Barnes | 30. C. Landwehr |
Ordered in matching IN/OUT pairs below:
IN: Caruso (game #25), Manfre, Doonan (EFC debut)
OUT: Hosking (?), Dicker (susp), Nanscawen (inj?)
Nanscawen was on somewhat limited time last week with a knee tweak. She did train, but I guess she didn't pull up well.
Asciak (18yo Western Jet) listed in the emergencies.
Doonan was primarily (?) a forward in her two games with AFLW Fark Carlton in the season leading up to COVID.
Yesterday, per her instagram:

Willy stats leaders:
Sharnie Whiting (HB) - 19.7 disposals/game
Sharnie Whiting (HB) - 17.7 kicks/game (2nd in the league)
Jasmine Kawa (on-ball) - 7.7 handballs/game (1st in the league, once you take out our five players!)
Alana Sarec (ruck) - 26.7 hit-outs/game (2nd in the league). Averaging 8.7 disposals.
Official (supplied to media) Injury/Unavailable list:
| First name | Surname | Injury | Weeks |
| --- | --- | --- | --- |
| Bella | Clarke | Quad | 1 |
| Mikaela | Trethowan | AFL Health and Safety Protocols | TBC |
| Georgia | Nanscawen | Knee | 1 |
| Bella | Ayre | unavailable | 2 |
| Eloise | Gardner | quad | 1 |
| Rebecca | McDonagh | unavailable | 2 |