One for @BAAKKEERRRR
Ape House run of 500 on clear vinyl last year for Rough Trade. Gorgeous sound.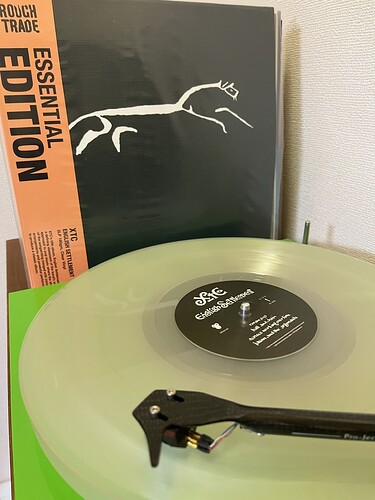 Ya lucky bugger…

Having invested in this Ape House box a few years ago (which includes the 2 x vinyl and a "flat transfer" CD, a pretty comprehensive booklet and lyrics in a heavy-duty cardboard outer case) I couldn't justify the expense of the Rough Trade issued version (which I believe is the same source master as this box set).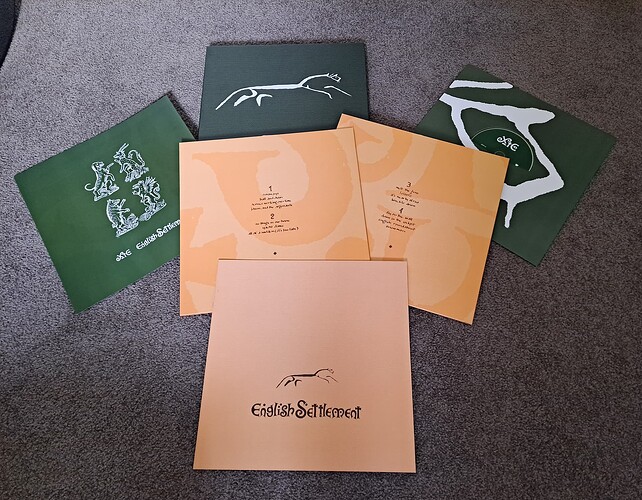 The original vinyl album from 1982 remains one of the most beautiful sounding records of all time. It's perfect for trying out a sound system.
Yeah, pressed off the same plates as that one you've got. I always wanted a UK original but they're not easy to find in great condition for a nice price. Then I read these Ape ones were excellent, and hey presto my go-to online store in Japan had reduced prices on this clear one they couldn't sell through!
It's a good score - I just had a quick look on EBay and those Clear vinyls are already going for over AUD100.
Yeah, I lucked out. Sealed and under $40.
Anyone have experience of attending a store on RSD day before!? Anyone specifically been to Discrepancy before and how was the queue?
My copy of Depeche Mode's Violator vinyl, purchased new at the time of release is a US copy on Sire Records (cat # 9 26081-1). It figures… I was at uni at the time, and the import shops in town would've had the overseas versions (remembering back in 1990 albums often came out a fair few weeks earlier overseas than here in Oz).
I've just had a peek on Discogs… the asking price starts at AUD65 (median: AUD127.24, highest: AUD417.20) and is more often than not well over AUD100. Yikes… what is it about that release that's fetches so much?
Even my bog-standard Oz versions of Black Celebration (which I picked up in a Brashs bargain bin) and Music For The Masses start at AUD70.
I had no idea…
And to finish the day…
Apparently the movie's a pile of steaming shiite, but the soundtrack album is mint (Ramones, XTC, The Cure, Talking Heads, Gary Numan, Pretenders etc.)
Garage sale time again and this was this mornings haul for the princely sum of $35.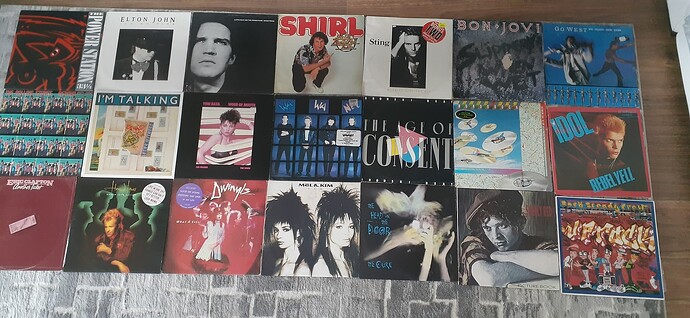 One record the Sting Double album is going to test out the capabilities of my sonic cleaner I think. What do you reckon.
This is one side:-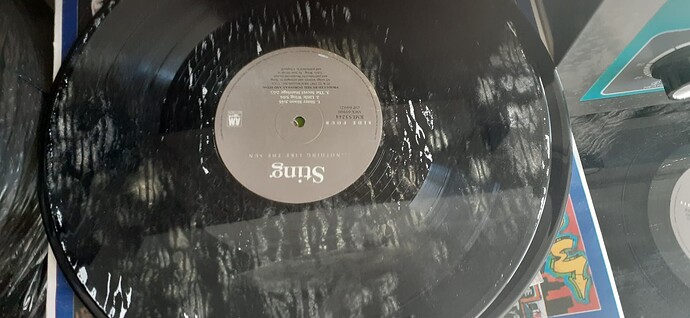 This is the back:-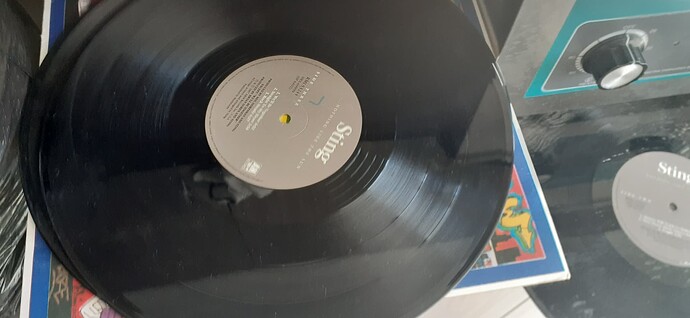 As you can see, not a design feature. Once done I'll post an image to compare the difference.
People are paying stupid amounts of money recently, and the median and asking prices on Discogs have gone ballistic. Even in Japanese stores and marketplaces, bands where I still would like to fill a few holes in my collection - Cure, New Order, Smiths etc - I should've got on it a few years back cos now I can't afford them.
I'm wondering if it's a fear that if they don't grab it now these historical artifacts will disappear forever. I wish people would chill the fark out, not get fleeced, and let the prices drop, but there seems to be an insatiable hunger out there.
The worst thing is that even thrift stores and charity shops are in on the act.
I was up in Warburton last weekend. The local thrift store had a few vinyls in the window. Ultravox's Vienna which they wanted $50 for, a few Kraftwerk albums which were going for between 80 and 150 bucks!!
I mean, they were all tempting but nah, not at that price… A few years ago, they all would've been buried in a rack at the back of the shop for a dollar each…
Wow, Vienna is one that I see a lot over here and never more than around $15.
There were thousands and thousands of these records made back in the day, and they'll keep doing the secondhand rounds as people downsize collections, die, or just wanna move their vinyl on.
A really interesting one I keep watching is Thriller. Millions and millions of copies out there, dozens of new listings every day for it, yet people now have this idea that they should be getting $30+ for it. The supply is there, buyers shouldn't fall for it.
I can understand to a degree that a first press vinyl might be very desirable and command large prices, especially if they were a relatively limited run. For example I have two first press Blue Roo copies of AC/DC's High Voltage. They were only released in Oz and the initial run wasn't that large. This makes it a reasonably desirable album, and reasonably rare, with asking prices up over $500 for decent copies.
But something like Thriller that sold over 20 million copies, prior to anyone trying to mess with it and remaster it or anything like that, is not exactly rare. I honestly wouldn't pay more than 10 bucks for it and I already own 2 copies anyway.
Have a copy of that AC/DC album too and was pumped to find how much it was fetching. It was my Dad's record, never realised that it is a fairly limited release.
And the high prices for stuff that's not rare/first press/collectors item all originate online, where it only takes a few people from anywhere in the world to decide to click a button and pay that amount (maybe they see something which was never in their local market to begin with), and then those prices get taken as standard now and applied when pricing in stores.
It doesn't reflect what others like yourself are doing, legging it to garage sales and fairs etc, and paying a lot less. That copy of The Cure's Head on the Door in your haul above just covered the $35 you paid for the lot in the online world!
%100. What I find a lot is people base their prices off what they can get on ebay. The problem with that is that Ebay is a fishing hole. I throw a record out there for a ridiculous price, knowing that no sensible person or collector is going to pay that much, because you could buy it off Discogs say for a quarter of the price. But eventually, someone who is just starting, or really doesn't know what they are doing will see it and go "Wow, this must be a super rare copy, I'll buy that", not knowing that I have relisted the same record for 15 straight weeks because no-one else is dumb enough to pay that much. Then, little Jacinta, who is selling of Grandads collection looks at those prices and decides that is what they are worth, and nothing will make her change her mind.
I like garage sales, and to a lesser extent Marketplace and markets. You may not get a pristine, only opened to look at it before putting it away for posterity type record, It may have a damaged cover, or be covered in dirt, but if the fundamentals of the record are sound, no warp, no scratches deep enough to impact playback, no outgassing, then I don't care. I buy these things to listen to, not to look at. I've even purchased a couple along the way without jackets.