What record did he play for you to show that quality sound?
Just out of curiosity Jez, what's your go-to album/s for assessing the sound quality of a piece of hardware?
I've never had to do it. All my setup was bought from reading online forums, ordering online, and hoping for the best! Although when I just got my acrylic platter recently I reached for Swervedriver's Never Lose That Feeling 12", as I think it sounds fantastic.
An old American blues album. Female artist whose name evades me at the moment. Very nice.
So, got myself an early birthday present today. Picked up a US first release Mother Love Bone - Apple and a Pink Marbled Soundgarden - Screaming Life EP. Very happy with the purchase price and before playing would rate each disc as VG+.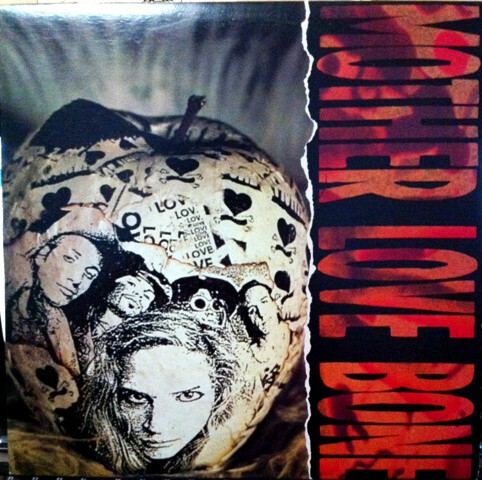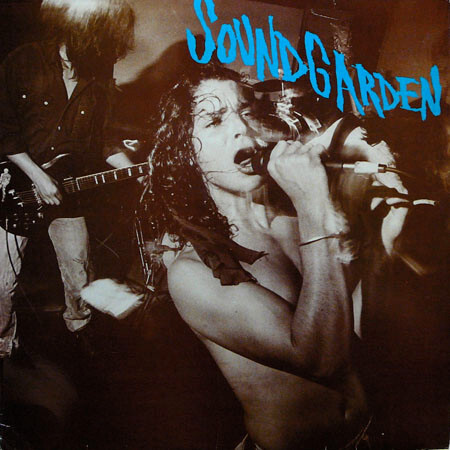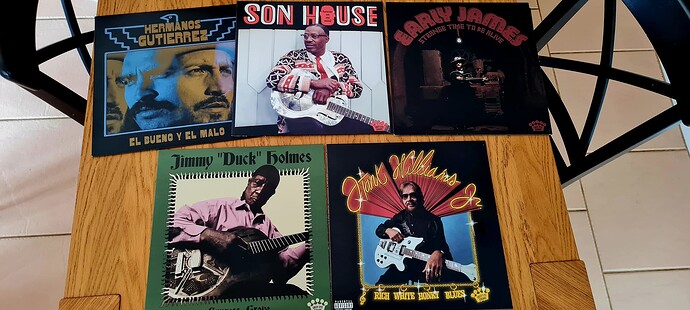 Got this package from Easy Eye Sound in the mail box today. Will go nicely with a few beers in the shed, once this week of nightshift is finished. Looking forward to Sunday.
saw a twitter posted the other day, incredulous that tism's machiavelli and the four seasons was in the top 10 of the aria charts
"hmmmm" thinks i. can only be one reason for that.
roughly three minutes later it's ordered and on its way
I just recently ordered the 2CD reissue of Great Truckin' Songs of The Renaissance for myself. A lot of the topical references have dated, but it's still got some banging tunes on it…
The "best of" I posted above is fantastic. Really high quality pressing and packaging, they don't mess around. Now I want a Hot Dogma with the extra tracks like the original CD, for I'll 'Ave Ya with the "commerical radio" bit at the end.
I've got that original Hot Dogma CD. It was a present for my 21st birthday. A bit more serious than Truckin' Songs, but some belter songs on it too. A couple of them (TISM Boat Hire and We Are The Champignons) would be in my favourite TISM songs.
I wonder if the remastered issue fixes the maddening clipping/distortion early on in We Are Champignons which has driven me crazy for 30 years… Though I suspect it was deliberately mastered that way… that would be a TISM move…
Has it been remastered? Discogs shows only files released in recent years. It's been skipped over in all the reissues of the past couple of years, or maybe it's in the works.
Oh, I thought that's what you were getting at. No, I don't know whether it has or hasn't.
Ah sorry, yeah I meant I want them to reissue it.
Am I recalling right that's the only album they recorded for a major label (Phonogram)? Could it perhaps be that it's bogged down in record company red-tape (not as easy to get hold of the masters, maybe)?
Yeah, I didn't realise that. Elvis until Phonogram, then over to Shock for those early 90s eps, then Genre B Goode (connected to Shock I believe) afterwards.
Just dumping a heap of cardboard at the recycling centre and notice to the right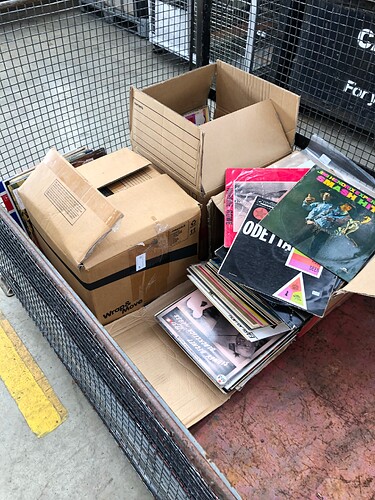 200 odd Vinyls dumped, I had 30 seconds, then some one arrived
I hope like hell you grabbed them all