Replacement for Cat Phillips who is out for the season due to pregnancy.
Someone's gotta say it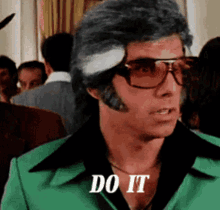 Nino needs to be on his best behaviour.
So we've gone from 1 ruck last season to 3 this season?
There you go @westozziebomber. Someone finally said it.
I knew you thought three rucks was overkill.
We now have a full velo team of Dyke, Vogt, Van Dyke, Wuetschner, Van Loon, and Van de Heuvel.
We had three rucks last season: Wales, Borg, and Ryan.
To be fair, Borg died on the way back to her home planet (actually, worse than that; she ended up at Footscray).
Oh oop didn't realise Ryan was a ruck, wasn't including Borg as she was out all season
Ryan has been very productive as one of our VFLW rucks this year. Less so as a forward, and she needed that given she was never displacing Wales as first ruck.
I sometimes call her The Beast, and in the last two months she's become one of my favourite players.
If we can get old school "Orange" sponsorship we might find a whole new supporter base…
In 2021 The West Oz labelled her "the draft's premier lockdown defender". Seems those aren't in demand!
---
---
Report on last week's game, which got her included in the WAFLW team of the week:
Matilda Dyke played a pivotal role in Claremont's victory, dominating the centre square and providing her midfielders with crucial first access to the ball. Despite being outnumbered in her matchup, she outperformed her opponents in hitouts, showcasing her agility and ability to contest at every stoppage.

Dyke recorded an impressive 29 hitouts, surpassing the two Peel ruck opponents who managed 13 and 6 respectively. Additionally, Dyke made a significant impact with 17 disposals, 4 tackles, and even contributed a goal to her team's success.
---
---
Work summary at Trainers -
Matilda is one of our amazing personal trainers at Positive Lifestyle Training. She recently obtained her Bachelor of Sport Science and Exercise and Health at the University of Western Australia, with key areas of interest in sports psychology and strength and conditioning.

Matilda has worked with a range of people on their fitness journey, from acting as the head strength and conditioning coach with state AFL teams to using exercise as a learning tool for young children with learning/developmental difficulties. In her own sporting journey, Matilda has played and excelled in a variety of sports including AFL, netball, tennis and athletics. Representing Claremont Tigers in the women's AFL state league (WAFLW), Matilda has also played football for Western Australia as well as being involved in the West Coast Eagles squad.
---
---
Peter Williams included her in his WAFLW "23 under 23" group at WAFLW 23 Under 23 in 2023: #19 Matilda Dyke - Aussie Rules Rookie Me Central
AS PART of a new series leading into the 2023 Western Australian Football League (WAFL) Women's season, we count down 23 players to watch who are under 23. We are only looking at those players who were born January 1, 2000 or later, have played a WAFL Women's senior match and have never been on an AFL Women's list. Today we continue our countdown at number #19, Claremont tall Matilda Dyke.

#19

Matilda Dyke (Claremont)

DOB: 21/02/2002
Height: 181cm
Position: Ruck
Local club: Narrogin

Turning 21 later this month, Matilda Dyke is a mature-age tall prospect who could be immediate relief for a club searching for a readymade talent. Though only standing at 181cm – after being 174cm during the 2021 AFLW Under 18 Championships – Dyke is a player who offers a unique skillset in the ruck role, after being trialled in key positions previously. At Claremont, Dyke stepped up to play a key role – averaging 9.4 disposals, 1.2 marks, 10.3 hitouts, 2.9 tackles and 1.1 inside 50s, working as a "fourth midfielder".

Though often outsized, Dyke does have a high aerobic capacity and a strong vertical leap, taking on players who might have extra centimetres on her. Even if she does lose the hitout, once the ball hits the deck, she is quick to recover and able to get it out quickly. She works hard around the ground and can filter into other positions, with her overhead marking and reading of the play among her bigger strengths.

Prior to her ruck role, Dyke played as a key defender, often filling the hole and intercepting, or out-bodying a forward with her strength. Her consistency was always an area to improve as a junior, but following an impressive overage campaign for Western Australia at the national championships, Dyke earned an AFLW Draft Combine invite. Though overlooked, the key area to improve was with her disposal, mainly her kicking.

Coach Jack Schwarze said Dyke has been fiercely determined to improve that facet of her game, and appealed to clubs that she would be worth taking a punt on in the Overage Draft this year. Dyke was able to impress for the Tigers during the win over the NTFL Women's All-Stars side a fortnight ago, and is earmarked to be that number one ruck at the Tigers this season if not picked up. If Dyke can get a couple of games in prior to that draft and show her wares consistently in the role, then she would be every chance to be a strong mature-age option in the ruck.
---
---
WAFLW stats are at Matilda DYKE | WAFL
---
---
You mean that with her name shes surely a defender, holding back the flood of d50 entries?
Your argument appears to be valid:

(apart from the bit where you were worried about defensive 50 entries)
I'm not saying it. Don't wanna get banned.
She should be glad Mia got drafted before her.
She should be glad Mia came before her.
The Bombers were impressive 17-point winners against Richmond on Saturday in the Indigenous Round with the Narrogin-raised Dyke collecting 11 disposals, two marks, three tackles and one goal assist.
"I'm really excited for the rest of the season and seeing what we can do together as a team," she said.
"It's so special that I can say I've come from Narrogin and it's exciting for my family, the Grahams have a strong footy tie in Narrogin and the WAFL as well and I'd like to extend my thanks to the Narogin community."
Dykes' family is well represented in the WAFL with cousins Ed Graham playing for South Fremantle, Thomas Graham playing for East Perth and George and Dave Graham featuring for Claremont.
The dominant Dons display in the Dreamtime game at Ikon Park helped Dyke's side rise to fifth on the ladder, one win behind second and third-placed teams North Melbourne and Narrm.
Saturday's win marks two on the trot for Essendon, who defeated Geelong in round six by 10 points.
"We had a really great win in Warrnambool against Geelong which put us back into the eight," she said.
"It was the country round and it was really reminiscent of country footy, nothing beats country footy."
Playing three seasons for Claremont in the WAFL primed Dyke for playing at the national level and the formidable 181cm utility soon found a home in Essendon.
"It's an awesome group of girls and a really great bunch of staff," she said.
"They've done such an amazing job on picking up girls for their personality, the passion is there and I've had no problems at all slotting in with the team.
"Essendon is a richly cultured club, there's so much history and I think about it every day, I'm so lucky that Essendon was the club that wanted me."