Shiel will win the brownlow
Oh …why the ■■■■■ not. We're back. Its happening …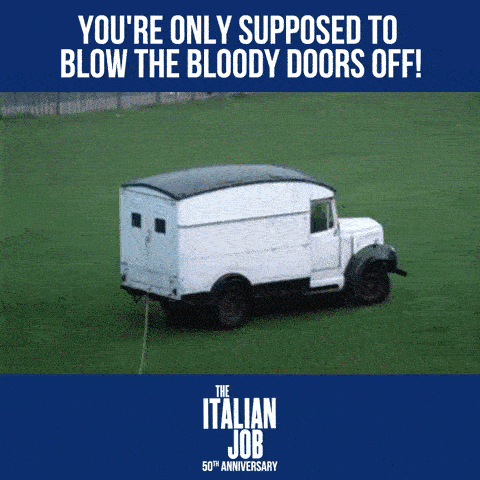 I'm optimistic we'll see some big improvement but I think the major thing that will be holding us back is the ability to keep our list injury free to create real depth and competitiveness for positions in the first 22. So many injuries/niggles already, it has that Groundhog Day feel about it.
A lot of teams are already well drilled in what they do, and we've changed coach again so it stands to reason we should see some change (and I'm confident it'll be in the right direction) but we can't expect to be as well oiled as established teams.
Will be interesting to see, assuming fitness, where players like Cox and Reid fit in with things as they've effectively had a gap year in a way. Jones looks bigger and I think could make a big difference if fit. Weideman adds some competition for a spot for him. These guys that are perennially injured could be the difference, I really hope we some some games from them this year.
Tsatas looks like a player that could actually perform from the get go, but again injured. A lot of talk about Perko, but Hobbs is going under the radar and could see some significant improvement too. I like his in and under style, he has a crack.
McGrath is also a big wild card. His last two years interrupted by injury and a little underwhelming - I think Scott's philosophy is where will he play his best footy. He could be a force off half back again and make a huge difference to the team.
I think we have reason to be excited. Fingers crossed and go Dons.
Round 1 will tell me everything!
Peter Wright wins Coleman Medal
come off it, TSATAS FROM THE CHAIR
Martin/ADJ for Brownlow/rising star double.
Merrett - Brownlow
2MP - Coleman
Archie - All Australian.
Essendon - Finish 8th, lose an interstate elimination final, but only by 3 goals this time.
Lid off!
I was starting to believe until this part.
I was trying to be positive.
I have no doubt 2024 onwards we have the core of players to play consistent finals.
Perkins
Cox
Jones
Caldwell
These 4 need to go another level this season. For us too make finals
P.S. This is not the thread to answer the question in the title.
Draper to become one of the best rucks in the game.
Perkins, Caldwell and Hobbs to become our new first choice midfield.
Martin to win the Brownlow from the wing.
Tippa and Stringer to kick 40 goals each, surpassed only by Wright with 70.
Dons to beat Carlton in the Grand Final by a point after Cripps kicks a set shot out of bounds after the siren. After the game, a clearly intoxicated James Hird jumps the fence and kicks a crying Michael Voss in the balls while yelling "how do you like them apples". Everyone is a little confused by the apples reference but is quickly distracted after Brad Scott hands Hird the cup and he rides it rodeo style around the boundary to rapturous applause.
PS: Eddie McGuire dies of d.ick cancer
I can see us having a similar season to what Carlton had
New coach bounce,play like a top side for majority of the season then due injuires and young bodies tiring finsinshing 10th/11th
EFC version of Lids Off. Fall in a hole and don't make finals, yep it strangely makes sense.