The Melbourne CBD is awesome.
And part of what makes it awesome is the ridiculous amount of bars.
I like exploring them, particularly the quirky ones.
I'm going to do the occasional review here.
Feel free to add your own.
First Uber off the rank…
The Croft Institute
Location: off off Little Bourke Street, Chinatown
Theme: Science Lab
Clientele: Surprisingly corporate
This place is a bugger to find.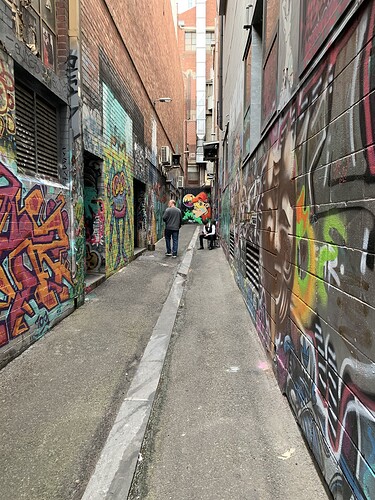 Don't lose faith, though, you'll get there if you just keep going.
The bartenders are the sort that think they have an avocation, like baristas. I don't really have an opinion about that, as long as they're friendly as well, and the staff at TCI definitely are.
It's not a comfy place.
They play doof music, but it's not loud enough to be an issue.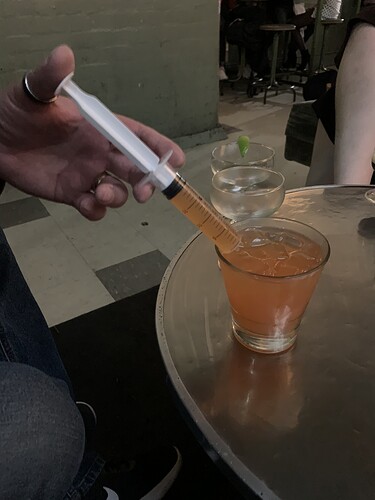 This pic should give you an idea of the decor and the schtick.
That's just a spritz, there's nothing special about the actual drink.
I thought they might serve shots in the syringes which would be kinda cool, but, nuh.
I can highly recommend the Zooper Dooper cocktail which tastes exactly like a purple (blackcurrant) Zooper Dooper, just noticeably more potent.
I'm not posting a pic of the bathroom(s) because I wouldn't want to spoil it for you.
It's the best part of the place, with a Saw/Bioshock kind of vibe.
I personally wouldn't spend a large part of the session there, but well worth a look and a couple of drinks before moving on.
B+