"It's a big kick. It's a mammoth kick. I have seen it all". Great call by Mike.
Obviously too young to have heard him commentate for a whole game but such an iconic voice. Loved the call of the Blight goal
Two of the truly iconic moments in footy. And all bs aside, the best goal of all time and arguably the best mark, both called by one man. RIP.
RIP Peter Mayhew, who played Chewbacca from the original Star Wars trilogy up until Force Awakens.
"Let's out Chewie scream"
The Most ridiculous character ever farkin made.
Spongebob Squarepants is a more believable character.
I think Ricky Dyson and a third rounder is up there for unbelievable characters.
Someone's going to be receiving a tersely worded note from the Wookie embassy.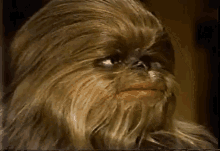 Take that back now, you horrible person!
It's true that I am truly horrible. But ffs - it's not even a good kids character. To think that it's carried on till today is amazing. I would love to see this wookie thing get taken out in horrible fashion in some future episode. Not that I'm planning to go and see anymore of this tripe. What a horrendous waste of money, time and the biggest inherited franchise - all just to ■■■■ it all away on a farkin stupid overgrown teddy bear.
Don't hold back Deck, … tell us how you really feel, …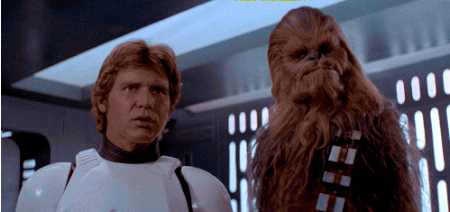 If it was a choice between @Deckham or the Wookie, we'd all choose the Wookie.
Even the Wookie is better looking than Serena
■■■■■■■ oath. If it was a choice between Serena and the Wookie we'd all choose the Wookie
I referred your comments to my expert in these matters of the mind and Mrs Fox concluded that your Mother had been scared by some-one big and hairy when she was pregnant with you.
Her expert advice is that hypnotherapy would help you through your delusion.