Trauma Snelling. K thnx bai.
Stress Zac Clarke + Dylan Clarke. Double Clarke.
But at least you have amazing hair
Anxiety Stringer and Guelfi please
Stress Brown and Guelfi please. Thanks
Stress Merrett and Heppell.
Thanks😀
Somebody shoot me now.
Colonel you're a jinx.
Bit of carnage this week. Langford had 5 locked in investors.
The new standings if the team plays as named this week are below. Note these do not include Win Jackpot or Best Players Bonuses.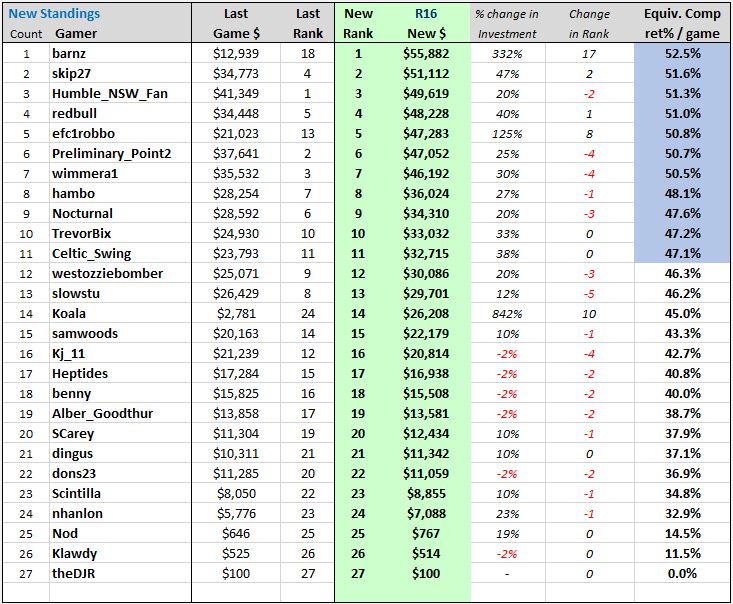 The new leader is likely to be @Barnz who rises 17 places. Other big climbers this week are likely to be @Koala (10 places) and @efc1robbo (8 places).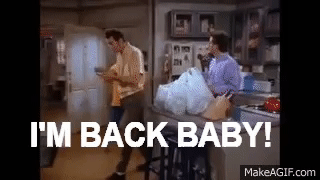 Phew got selection right. Just need Stringer to make it to the first bounce now.
Everything I trauma turns to ■■■■.