Another game, another debacle. Since there were no late changes the rankings are the same as I posted on Friday after squad was cut to 22.
Here are the detailed calculations. Click on any pic to open the slideshow.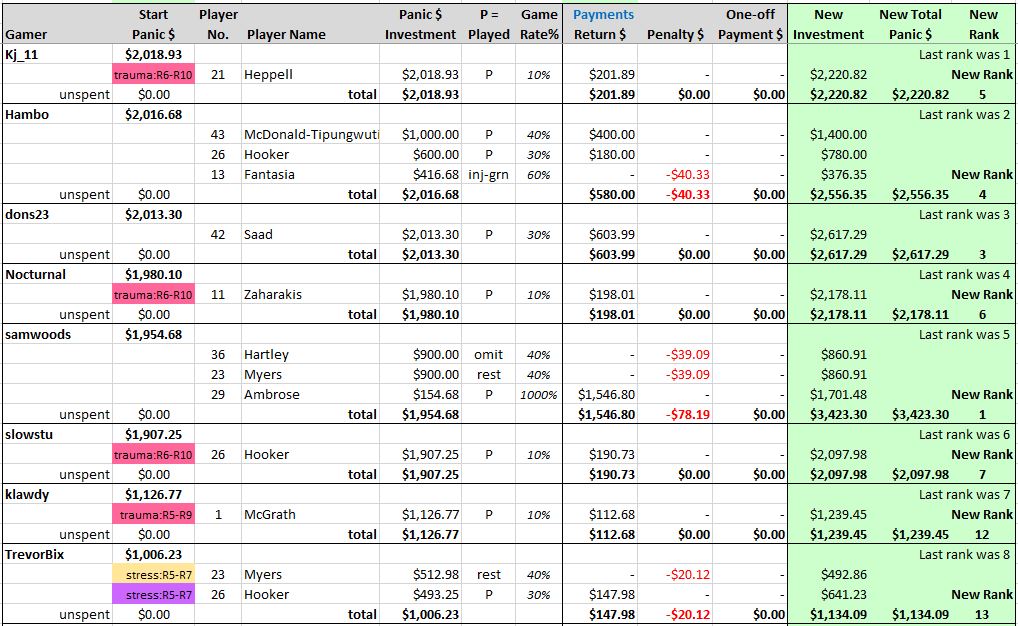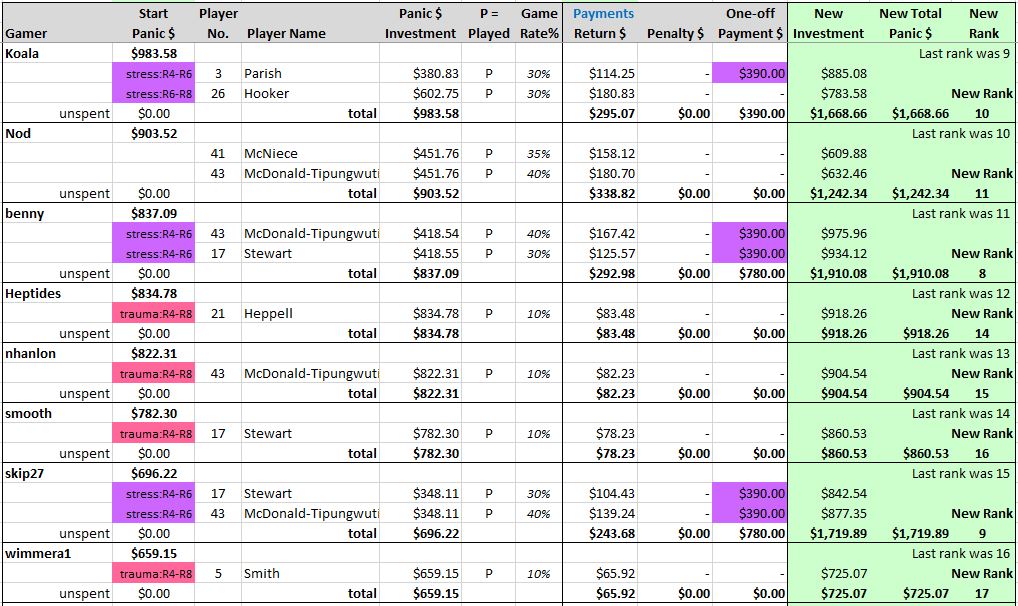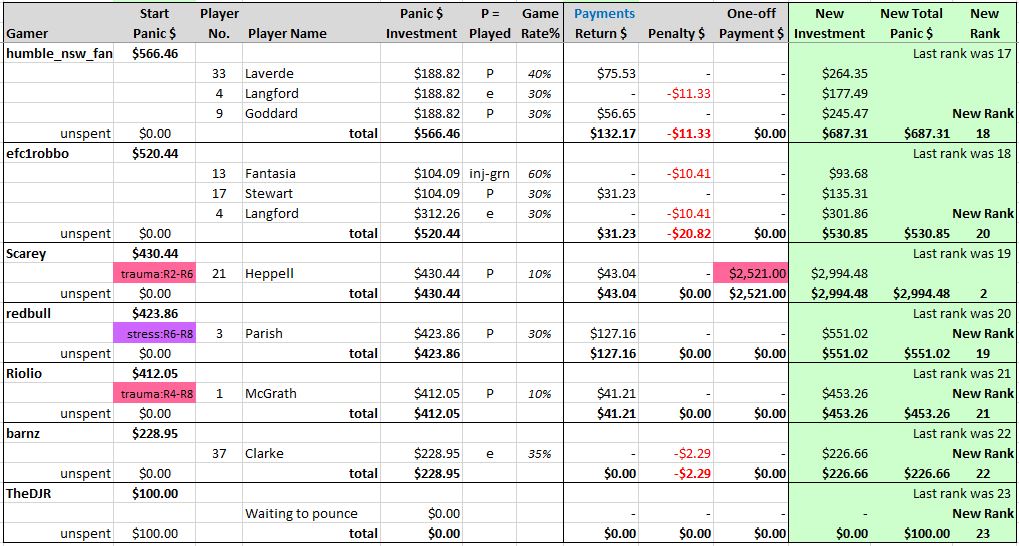 Back to a normal week this week. I will post the return rates for R7 after club's injury report on Tuesday.