Here are the detailed calculations and with investments in each player. Click on any pic to open slideshow.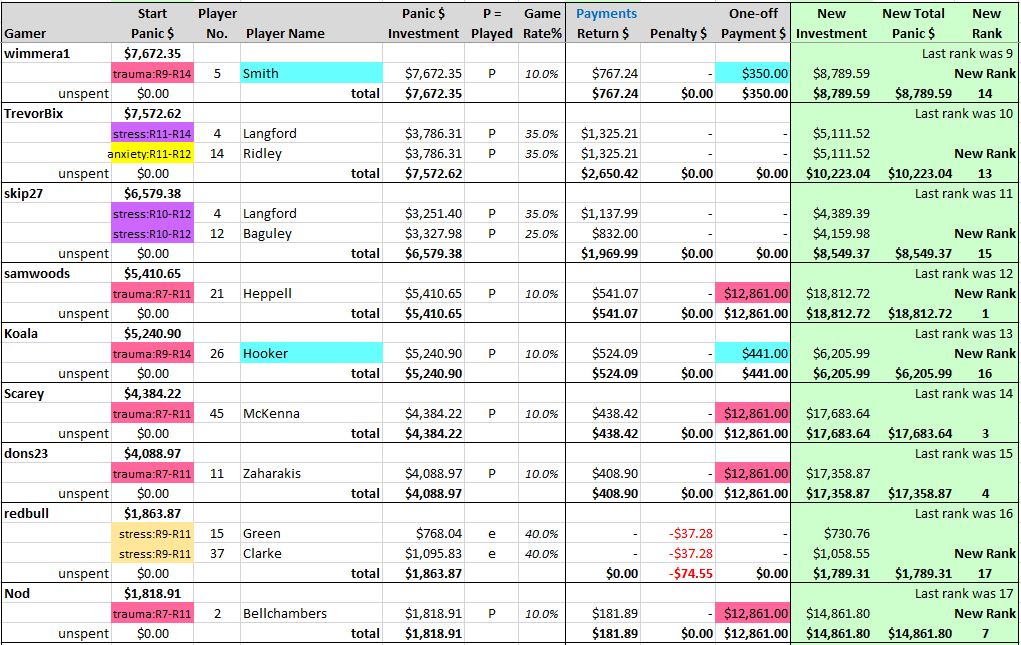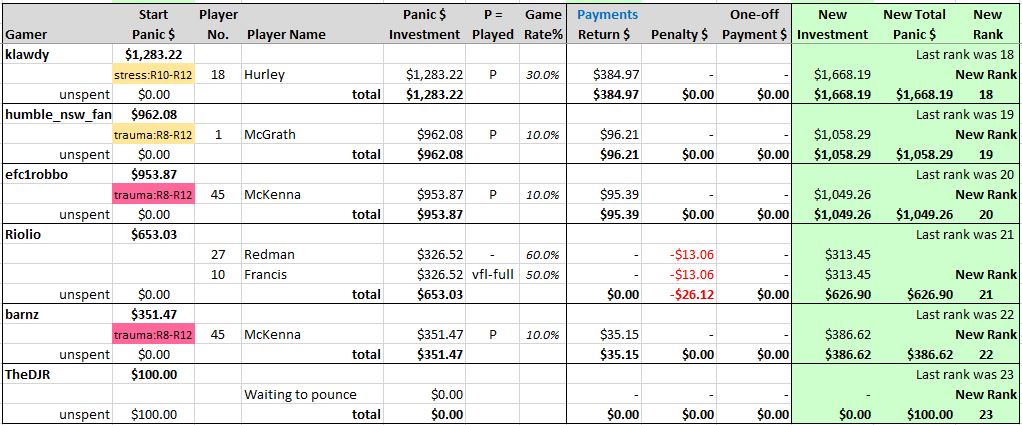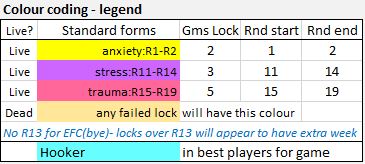 This Week:
AFL and VFL both play on Sunday afternoon. Expect a squad of 26 announced on Thursday.
Tense week for those at the tin-rattlers end of the ladder. @barnz and @efc1robbo will get a Trauma payment if McKenna plays this game. This will leave @Riolio and @theDJR in the Rance +2 position - so they have to decide whether to continue marching to the beat of their own drums or do something different.