Squad has been trimmed to 24.
Of those selected in squad McKernan and Long offered the highest return. The players most picked by Gamers were Gleeson, TBC and Stewart who all delivered at 40%.
Of the players who missed Fantasia, Guelfi, Hartley, Jerret, Redman and Draper each had 1 Gamer selecting them. So there wasn't too much damage …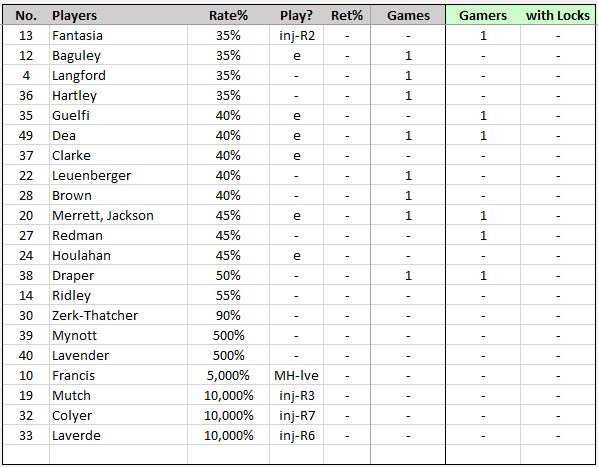 … except for the only Gamer who missed with both his selections @Riolio the leader, who fell 9 places.