I forgot too i had a lost parcel which i got my money back for over christmas. Arrived in Melbourne from tracking information. Never moved again after that. This one from the UK.
Cause it was refunded its been deleted to view.
Amazon purchase.
In the 1,000,0000,000 deliveries I've had in the last 12 months, 75% have been pretty much "on time", 20% have been "how the FK did that get here already", 4.9% have been, " oh, I forgot I ordered that. Checks delivery schedule…oh, it's about 3 days overdue"
1 (from the US) I thought was gone, and hassled the seller a couple of times and they were very unhelpful, and then it turned up in a box that had clearly been around the world 8 times.
1 (from the UK) that is currently very very late, that I'd forgotten about entirely until now. Will follow up, but also have experience with this seller that they are not fast (and never promised "fast"). It's a $15 item and I took the cheapest postal option, I expect it's on a camel somewhere.
So overall I don't think parcel delivery sucks. Although highly likely that after that statement someone doesn't send me my next big $$ purchase.
I had a modem coming from Sydney to Brunswick. Ended up in coburh despite the con note saying Brunswick and even the note saying "contact sender" then after it saying "Brunswick"
Think the driver just went to the wrong address
I don't think it sucks. Mrs S and I order stuff online. Most of it arrives via Australia Post and it usually arrives pretty quickly. If a parcel comes late, it's usually because the sender didn't send it immediately. I don't care if it goes around the world 3 times before it gets to me so long as it arrives in a reasonable time.
I don't often have things go missing when I use AP but they are just really slow compared to alternatives.
Express post is ok. Sometimes if the item is small.
I have a side hustle/hobby where I restore and modify guitars. So I'm posting or receiving everything from potentiometers to whole guitars in cases. I've usually got 3-4 things going out or coming in on any given day.
I have never sent whole guitars either battle scared or fixed with AP. Always DHL and they have never failed me. Always super fast. I can next day stuff anywhere in Australia and New Zealand with DHL.
It's funny this thread has started. I actually decided to try StarTrack for a guitar I've just picked up from Perth and it got collected from the seller on Wednesday, and it's still sitting in Perth. Today. The expected delivery was Friday. I had planned to work on that one this weekend. I ordered the parts I needed for it on Thursday and they got here.
Won't be doing that again. Back to good old DHL
I have to say that experience is the only bad one I've had and it wasn't anything to do with me, just Optus and AP/star track.
Everything I've ordered online has come in decent time, maybe a day or two delay but that's it. That being said, I haven't ordered something urgent to come for work purposes and being hugely reliant on it.
I hate it when I order drugs off the dark web to arrive by Friday, but then it allways gets there on the Tuesday afterwards. I mean what am I supposed to do now. Weekend ruined.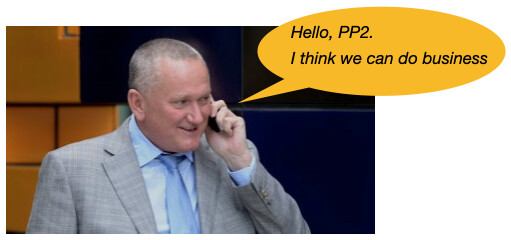 I don't have any issues. But I guess I never order anything I need urgently.
Couriers please can fold.
And fastway
Parcel delivery is fine, and in the last 12 months it's become a little less fine due to Covid. Understandable.
Some of you need some BOVRIL
AusPost deliver something like 2.5b items a year.
They could completely lose 100,000 per annum and that's still only 0.004%.
Worst thing for me is the companies that do not understand that some rural areas do not have post delivery available to residential address. They will not let you put a post box as an address, but parcel still goes to the local post office who have to direct to our post box.
That is about the current loss percentage.
APG runs at around the 92% DIFOT mark but these figures are skewed as some arms of the company are more efficient than others. StarTrack Premium is up around 98.7% DIFOT as a rule but figures do get blurred as the arms mix freight a lot more now.
The system is far from perfect but unfortunately there will always be human or mechanical error involved. For instance yesterday when we received our Melbourne freighter we had a couple of flash bags of Melbourne internal freight that was mixed in by mistake so will be sent back to Melbourne tomorrow
I received an Australia Post International Registered Post letter in Vietnam after 19 days. That's by airmail. Obviously not AP's fault. But I know if it was sent by DHL it would have arrived within a week and I would have been able to track it, unlike the AP letter.
Personally I'd use DHL myself if I needed something sent OS especially Asia and NZ. In Australia they are also good for the major cities but have no regional network or infrastructure and likewise for Adelaide and the smaller cities