THE JEWISH POKER CLUB
Six retired Jewish mates are playing poker in the condo clubhouse when Meyer loses $500 on a single hand, clutches his chest and drops dead at the table.
Showing respect for their fallen comrade, the other five continue playing, but standing up.
At the end of the game, Finklestein looks around and asks, "So, who's gonna tell his wife?"
They cut the cards. Goldberg picks the low card and has to carry the news. They tell him to be discreet, be gentle, don't make a bad situation any worse.
"Discreet? I'm the most discreet person you'll ever meet. Discretion is my middle name. Leave it to me."
Goldberg goes over to the Meyers' condo and knocks on the door. The wife answers through the door and asks what he wants?
Goldberg declares: "Your husband just lost $500 in a poker game and is afraid to come home."
"Tell him to drop dead!" yells the wife.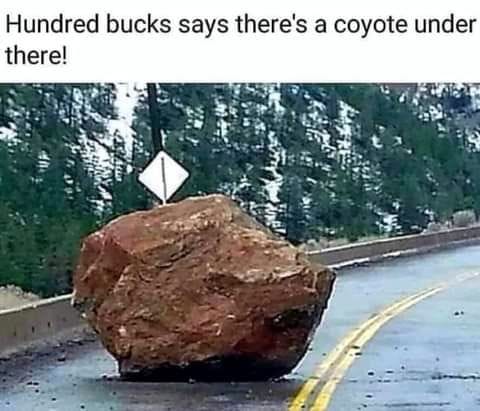 I went to the doctor recently, and she said stop eating anything fatty.
I asked, 'you mean pies, chips, that sort of thing?'
She said, 'No. I mean stop eating anything, fatty.'
You forgot to add the ' Boom Tish!!' wim
Now that deserves a Boom Tish!!!
I'll have to have a look on YouTube. See if he's funnier than Tommy Cooper. He was the king
Two Council Workers are on their (seemingly perpetual) tea break.
One suddenly stomps on a snail and kills it.
The other asks, "Why did you do that?"
The stomper replies, "Because it's been following me around all morning".
The cowboy lay sprawled across three entire seats in the posh Amarillo theater.
When the usher came by and noticed this, he whispered to the cowboy, "Sorry, sir, but you're only allowed one seat."
The cowboy groaned but didn't budge.
The usher became more impatient.
"Sir, if you don't get up from there, I'm going to have to call the manager.
The cowboy just groaned.
The usher marched briskly back up the aisle.
In a moment he returned with the manager.
Together the two of them tried repeatedly to move the cowboy, but with no success.
Finally, they summoned the police.
The cop surveyed the situation briefly then asked, "All right buddy, what's your name?"
"Sam," the cowboy moaned.
"Where ya from, Sam?"
With pain in his voice Sam replied…
"The balcony."