Be quiet for a bit would ya
How can we fit VOSS in???
How funny would it be if someone got banned on blitz today and won by 20.
Hahaha
Langers Setterfield and Zerk.
Great game.
Guelfi needs to be in the 22 next week
I don't want to be controversial but…
I much prefer Scott as coach over Worsfold & Rutten.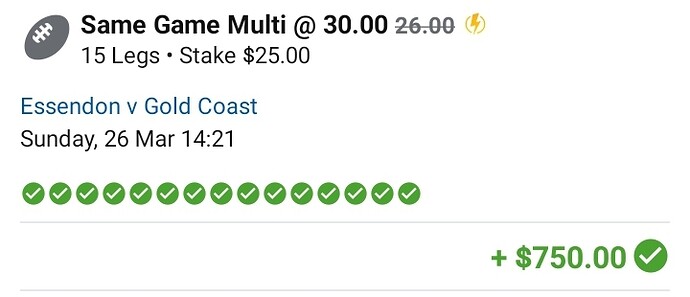 Anderson's last kick just before the siren got my 15 leg multi up. $30 becomes $750.
Gamble responsibly and fark carlton
Voss, Stringer, Hobbs and Baldwin might come in.
Bigger win than will be given credit for I reckon, came for us.
Any word on BZT? He's vital
Fark Setterfield can play. What a draft pickup from Dodoro.
I really really like Setterfield
I understand where you're coming from
didn't look too bad in rooms, will be touch and go i reckon
on crutches and in ice.
This team actually gives a fark this year.
On crutches with foot in ice in changies
The kid next to my son got the footy off Archie after the game. My son was spewing. He still got to high 5 about 8 of the players though. He was rapt
You sure??