Hey Melbourne, you're just about to get a week of some of Japan's finest on tap and a whole bunch of sweet collaborations.
Went to a different bottle shop on recommendation …so many beers… picked these up as never seen before 588ml cans huge just started on the Fresh Haze very nice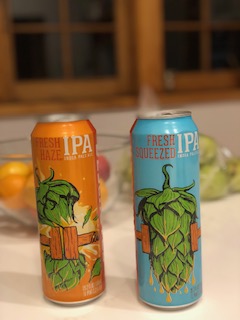 They look nice. Australian brewery?
That's Deschutes from the US.
And both really good, So…German branded beer brewed in the USA, drinking in Tasmania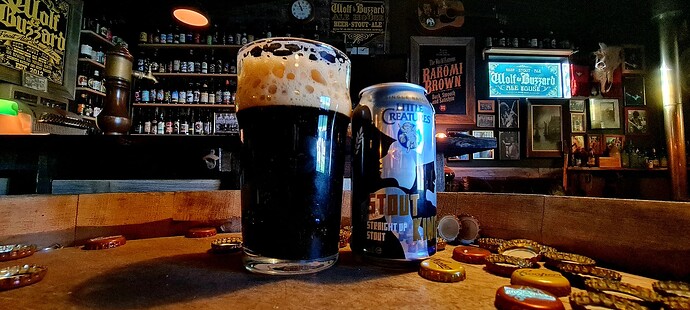 Nice enough stout from Little Creatures.
Everytime they do a stout/porter type I think about this old pearler from about 10 years ago…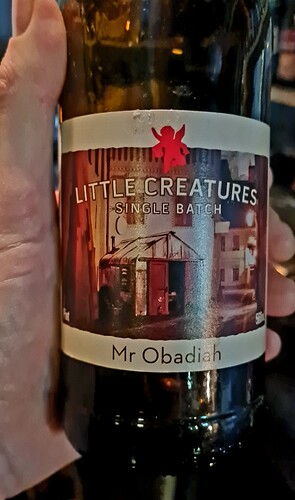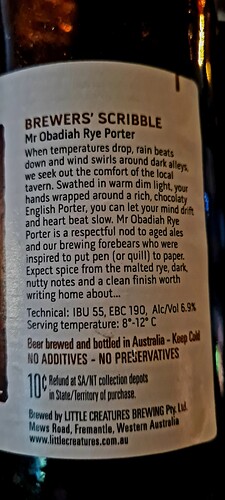 …but I'm always a bit disappointed.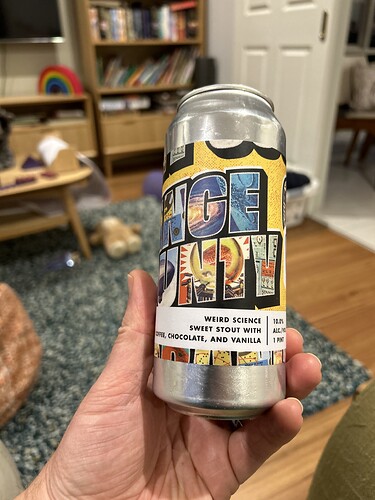 Bottle logic - weird science 10%
Sweet stout, conditioned on coffee, cacao and vanilla.
Super silky. Lactose free apparently, but it's a bit like a hot chocolate made from ganache. It doesn't have the slightest hint of 10%.
Delicious.
Do Bottle Logic get imported to Oz, or was it a special pick up?
There's been a bit about recently. Namely Carwyn with their usual US pint of origin stuff over GABS/Good beer week.
They did a collaboration brew between bottle logic/carwyn/mountain culture/someone else. Sold out in 2hours on Saturday, but I'm reliably told it was amazing.
Will put these up there in the top Ten of all time so far, especially a 4 pack at $22.00 with a 7.3%.
Limited Edition
Just picked up a carton of 24 to get me smashed through the West Coast game.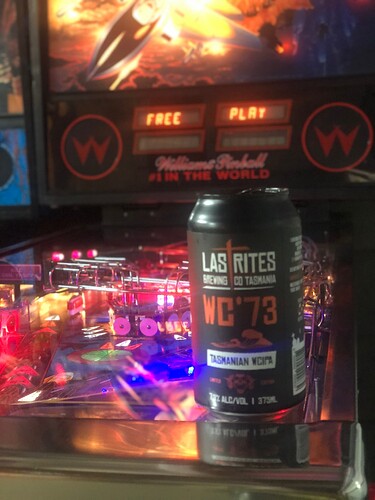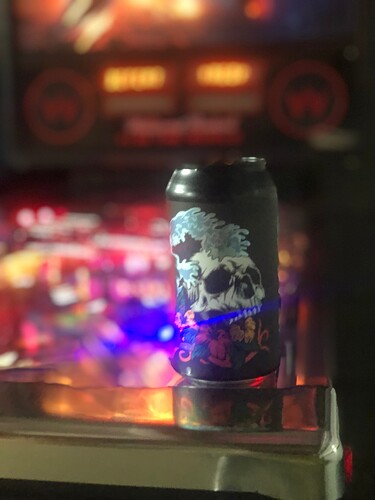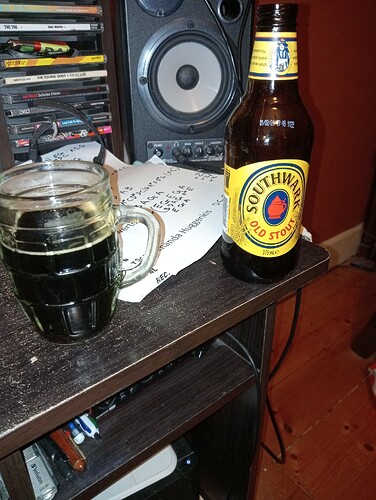 Liked these very much on my recent trip to SA. Best reasonably priced stout but can't buy it in the shops here, fortunately can get it delivered.
I'm staying in Kyneton for a few days and walked into the Shamrock yesterday. I felt like a dark beer but all they had was White Rabbit Dark Ale in a stubbie. Nice enough beer but I can get that anytime!
Well today I chose the right pub. The little fella needed a toilet break and I felt like a beer. Wandered into The Kyneton Hotel and there's Sludgebeast Imperial Stout on tap pouring at a whopping 12%. Coffee, Cacao and thick and creamy, but drinks much easier than you'd expect from an imperial stout. Let's hope I can find the door on the way out!
Sludgebeast on tap! Might have to head to Kyneton.
Bring your winter warmers. It's bloody cold! Or just drink stout and warm yourself up…
Anyone doing any Good Beer Week events? I'm heading to Molly Rose tonight for one of their events. Not my favourite brewery to be honest but should be fun.
did you get this from a store in Melb or get it posted from Tassie? If in Melb, are you able to say which store? Thanks
Hey
Bought it direct in Tassie as I live here, it was $22.00 for a 4 pack which is cheaper than direct from the brewery.
Good to see you are getting into the honey jars!