Ha, this one was german mustard actually. Small glass that gives me 2 out of a 440ml can.
Meanwhile I finally bought a few pint glasses…
FFS @Azza78 associated me with Great Northern. This cannot stand. This Bonehead/Rumble Coffee Roasters Imperial Stout is the solution, yum: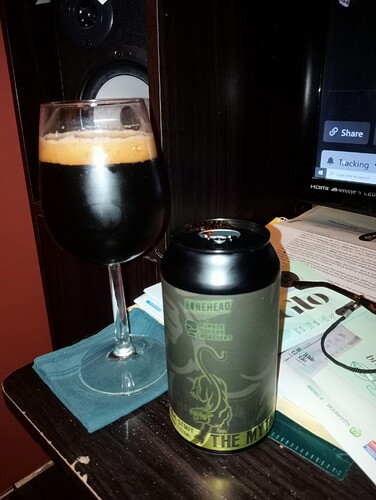 I mean, I didn't, I can't help what the pub chooses to advertise.
But clearly they know their market…