Carey just keeps getting out.
And I don't know why Lab stopped being the anchor.
Silly.
He did make 99 a few days ago but yeah I'm with you, he's disappointing.
Tim David's output this series:
1
1
8
35
1

P.S. Actually one of those scores of 1 was in the final T20.
Another great chase.
Another series gone after leading 2-0.
Flaky. Predictable.
And yet still number one ODI team in the world.
Test champions.
Retained the Ashes.
We'll take them 4 or 5 nil here, too.
Obviously preparing for the World Cup in three weeks.
Rotations, choosing to chase when that's obviously a weakness.
Oh no!
We lost an ODI series 3-2.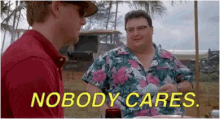 We've got India in India coming up in a tournament that actually matters.
Cricket World Cup uncertainty with seven Australian players under injury clouds
Injury dramas and sudden form woes have put a faltering Australian side under mounting pressure heading into the ODI World Cup.
Australia heads to the sub-continent in a state of uncertainty with injury dramas and sudden form woes putting mounting pressure on its looming World Cup campaign.
Just a week ago, when Australia was up 2-0 in its five-match ODI series against South Africa, it felt as though everything was under control and the pot was coming to the boil nicely.
But after being thrashed three times in a row to capitulate to a 3-2 loss to a Proteas team not expected to be a major World Cup threat, Australia has to be very careful the wheels don't come off.
At least seven members of the 15-man World Cup squad have question marks over their fitness, while others including key all-rounders Cameron Green and Marcus Stoinis haven't exactly been setting the world on fire in the lead-up matches.
Selectors now face a massive decision over whether to gamble on carrying Travis Head (who doesn't require surgery on a fractured hand) in the hope he will recover for the back half of the tournament starting in India in just under three weeks' time.
But waiting for Head to come back for the big games is almost certainly a luxury Australia cannot afford, because how can the in-form Marnus Labuschagne be kept out of a squad where there are already so many other concerns?
Australia has until September 28 to make changes to the 15 man party already named, and selectors are going to need every day of that allowance to lock a final team away with so many balls up in the air.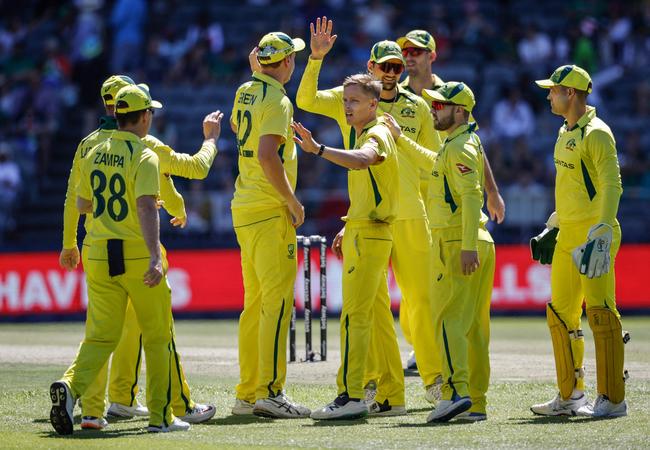 Nathan Ellis is one of seven players carrying injuries. Picture: AFP
Superstars Steve Smith, Glenn Maxwell, Mitchell Starc and captain Pat Cummins are yet to play a match due to injury and, at least in Maxwell's case, may barely get a run in before the World Cup starts against India on October 8.
Sean Abbott (split webbing) and standby bowler Nathan Ellis (adductor) have also pulled up sore in South Africa, as did World Cup squad member Ashton Agar (calf), who only played a solitary match before returning to Australia for the birth of his child.
It's far from panic stations because the 50-over World Cup is a marathon not a sprint and you don't want to be peaking now, a full two months before the trophy is going on the line.
But Australia's preparation is far from ideal and a lot is relying on the big guns Smith, Maxwell, Starc and Cummins returning fully fit and without rust.
One thing that has worked in Australia's favour is Labuschagne has responded to his initial World Cup snubbing as a man on a mission and he simply demands being slotted into the squad after topping the run-scoring and executing two match-winning knocks against South Africa.
Labuschagne for Head is the most likely and logical change, unless selectors decided that second wicketkeeper Josh Inglis was surplus to requirements, and holding out for Head to return when the whips are cracking is the better bigger picture call.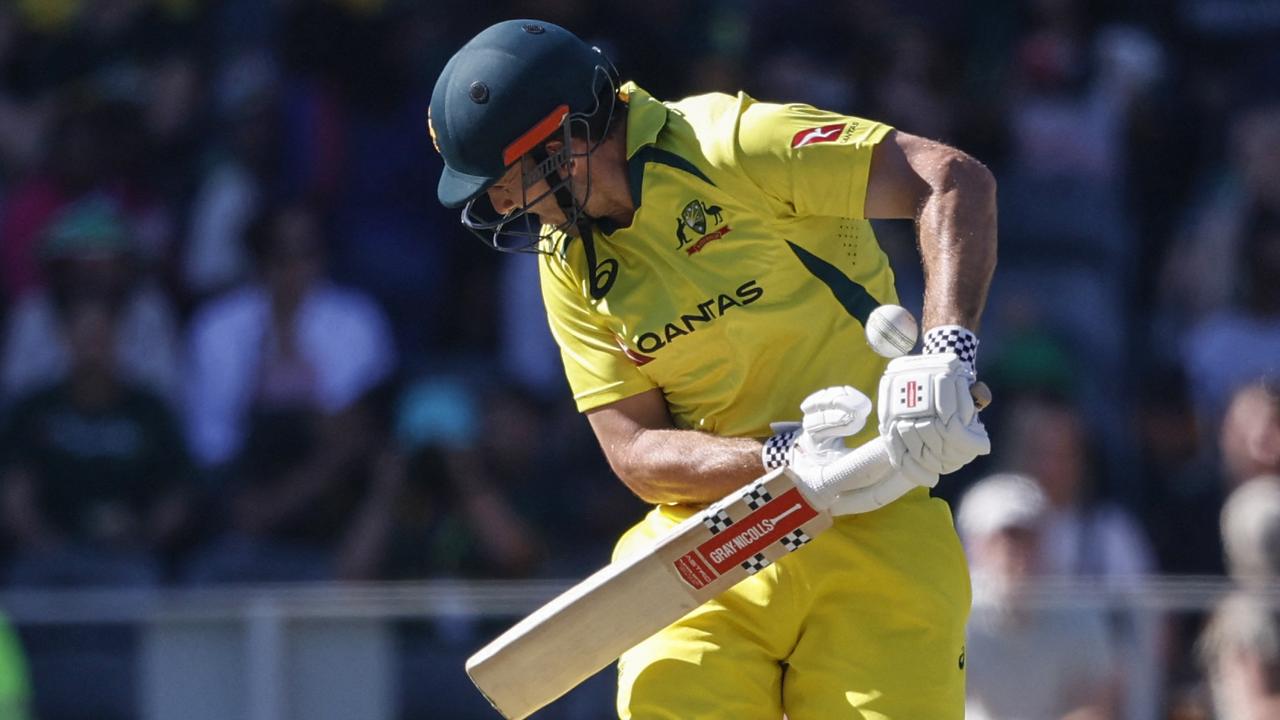 Mitchell Marsh faces a tough job as ODI captain. Picture: AFP
With Labuschagne added to the same line-up as Smith, Australia loses some of the explosiveness it had been planning to unleash at the top of the order, but that might not be such a bad thing after some alarming batting collapses in South Africa.
Australia desperately needs Smith to come back and fire at his favourite position No.3 and Starc to dominate World Cups as he has done his entire 50-over career, but arguably the man they need most is Maxwell.
Recovering from the freak broken leg he suffered last year has not been easy and will be difficult to manage through an arduous World Cup campaign with nine group matches.
But Maxwell is the player who, particularly in Indian conditions, gives Australia its balance, with his almost unrivalled batting experience in the IPL and ability to contribute valuable spin overs.
On a positive note for Australia, stand-in captain Mitchell Marsh and veteran David Warner have been two of the side's best in South Africa and even with the blow of losing Head, the Aussies can still put out a potent opening pair.
Before the World Cup starts, Australia has three ODI matches against India and then warm-ups against the Netherlands and Pakistan. Results don't matter so much, but Australia must quickly get its best team on the park.
De ■■■■ just can't perform for as long any more, now he's getting older.
Isn't there something he can take for that?
Harry Dixon been blasting the runs for the Aussies in the u19 tests and short forms earlier in the year. Also been signed up by the Renegades. Is he the real deal, because we need some up and coming class batsmen or is he another Mackenzie Harvey or Fraser McGurk.
Give him 5 years and I'll let you know.
Everyone was all over young Wyllie a year ago, now nobody's into young Wyllie. Sometimes there needs to be a bit more patience.
Starting in twenty minutes.
Looks like we've named a decent (safe) team, but so many players would have to be rusty.
Don't hold out much hope for a win, especially given India's most recent performance, but we can always hope.
Wonderful to see Matt Short earn an ODI debut.
His form at domestic level across all formats over the last 12- 18 months in particular has been exceptional.
Bugger. Decent nut though.
Geez it looks absolutely stifling over there.
Shami was cooked after 3 overs lol. Beyond cooked after 4 and off he goes.
Smith can be very slow as an ODI cricketer. Having him come in and put the breaks on at the start of the innings is not the best imo.
Warner certainly not looking finished in the ODI format. Going at a run a ball and nearing a half-century. Been a good steadying on the innings by these two.