I don't think Damian Barrett actually understands what a 'sliding doors' moment is.
McGuane has a funny shaped head.
Which one you reckon, aged the worst?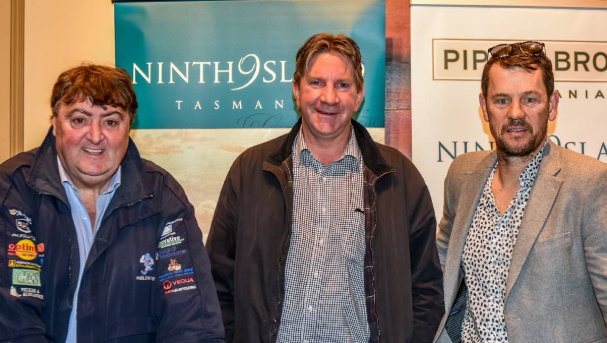 Looks like his face is too small for his head.
likes to advertise stuff too
North are in better form than when we played them last but they are still the same team. Over the last five weeks, if you look at who they have played in the 'form ladder' they have only beaten teams travelling poorly, so the experts tipping against us is interesting. Especially considering our only similar opponent over the last few weeks is GWS who we beat and they were easily handled by.
North bring a decent pressure game but also play a pretty simple game. Attack the person with the ball, get ball, kick long with ball. They really rely on that turnover to score which we seem to love giving up, so will be interesting how careful we can be with the ball and how sound our defence is on fast rebounds.
I think it will come down to the first quarter. They really come out physically and guys like Cunnington and Ziebell look to make a statement with physicality.
Over the last 5 games, they've only lost the first quarter once, and that was the game they ended up losing. They have won the first quarter by an average of 23 points and effectively killed the contests then and there.
Second quarters though, they have only won two of those, by 1 and 2 points respectively. In our last game it's where we really put them to the sword as well.
Stick with them early and run over them late, which is kind of how we have played lately.
EDIT: Actually just saw over the whole season they are the 4th best first quarter team and only the 17th best second quarter team.
If we can push their big mids into the contest and get the ball outside, they are two guys down immediately.
That's how I think we'll have to play them.
A spare 50m behind the ball wouldn't hurt either.
I believe the Collingwood match was in lieu of their home match in Hobart vs GWS.
it's not about tipping your favourite team to win, that's fair enough.
it's the total lack of acknowledgement that they've done anything, or that they are playing well that is the issue, and just assuming we will roll them easily.
like i said, there seems to be a theme when that sort of attitude pops up on here, that the team inevitable have a poor game.
is it a 25-1 game probably not. would you have any issue if it was the opposite way around and last year in the back half of the season ?
or would you have thought that tipsters had every right to back the most inform team at present ?
probably because they are emergencies in the Senior game the same day
Put these 3 things together, and you have a fiery first quarter, potentially with reports and some players carried off. You just know Shaw will have drilled these points into their heads.
I actually had a dream we selected Nathan Lovett-Murray! If only.
I'm not sure Rhyce Shaw is doing anything as coach that most of their fans haven't already been screaming out for before Scott walked.
Ziebell was plonked deep forward for ages and was their best midfielder beforehand (until Cunnington became it in his absence) and now suddenly he's moved back inside and back to being their best midfielder which helps Cunnington on the inside.
Simpkin was playing the Parish role up forward disappearing from games, now he has more midfield time and he's flourishing. Larkey is a good foil for Brown up forward and Zurhaar looks dangerous with his tackling a key aspect but kicking goals to boot.
I don't think we can win without Heppell. If we somehow match their inside game then we have a chance but they'll turn it into a dirty scrap at all costs.
Man Callum Twomey is hedging his bets. He wrote our match preview and said we'd win by 17 points, then he tipped North.
It does have that feel about it. And there's no Belly to step in for a good push and shove back.
I'm going to go farking mental when they smash into Zac at the first bounce.
Same here. Whenever I or somebody else stuffs up the door opening I mutter "Midvale" to myself.
Also I have a couple of mates where "Midvale" only has to be said and we all know what has happened somewhere.
The point I'm making is that folk saying we'll walk it in are the same ones that haven't got any awareness of how well anyone else is playing and say the same thing constantly. Grain of salt for that stuff.
As to North's form… Form is about more than just the number of wins and losses. Everyone keeps sighting the Pies and Tigers results as pointers to North Melbourne's form but the quality of those wins is dramatically over stated by the form of the sides they beat. They beat an injury depleted Tigers at a ground where they struggle and the Pies are genuinely on the precipice both on field and off.
I've maintained that North will be far far far better than the last time we played them but are eminently beatable and I think that our strengths very much set up well against them. We match up well against them, even without Heppell. This is a genuinely 50:50 game and the lopsided tipping against us is the best example of bias at work.
I think we can more than match them in the midfield.
Midfield battle
Cunnington - (D) Clarke / Langford
Ziebell - Stringer / Shiel
Anderson - Parish
Simpkin - Merrett / McGrath
Ahern - Zaharakis
Polec - McKenna (run With)
Goldstein - (Z) Clarke / McKernan