Its almost time for dodoro to shine!
What pick do we need to use to get a semi component Football Manager?
How many days until this thread is full?
Update again for those starting again…
As you were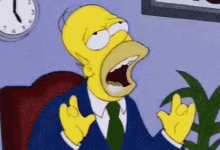 Every Gold Coast game Mr Dodoro watches TMP pre-game



Is Ross Lyon getable with a first rounder?
What about Balme - given his age I think a 3rd round pick might be enough?
Thinking about his sweet can.
I ■■■■ you not! Always sits same location aswell
Hopefully XM will be able to find the new thread and provide further entertainment.
Ben Brown signing with Melbourne is a done deal, according to Sam Edmund.
20,000 posts and trade period hasn't even started. Blitz is certainly up for it this year!
That indicates either 2MP or Tom McDonald likely to us?
Excellent get.
We've got a Truck.
Now we just need a Trailer.
Preferably a B Double, but hey, see attached diagram to find a suitable bit for the Football Manager.

Not sure how I feel about 2MP. Tom McDonald is 28. Both are contracted. Kinda getting too hard if we are correctly prioritising Caldwell and Dunkley over forwards.
Tom McDonald will be leaving you'd expect
Neither will impact our draft capital much at all. Gets done easily if we want either.